Discover the Perfect Piano for you!
Step into a world of musical excellence and explore a harmonious collection of
Yamaha's Grand Pianos, Upright Pianos and Digital Pianos.
Visit Yamaha Music Malaysia showroom or your nearest participating Yamaha Authorized Dealer to:
1. Find your ideal piano while enjoying exclusive offers and financing options.
2. Meet the highly anticipated NEW SILENT Piano™


3. Experience captivating musical performances showcasing the artistry of these pianos by
Yamaha Demonstrator, Roger Tang
&
Students of Yamaha Music School

Don't miss this opportunity to see, hear, and find the piano of your dreams. 
Visit us from 16 June to 18 June 2023!
Unleash the Power of Musical Talent!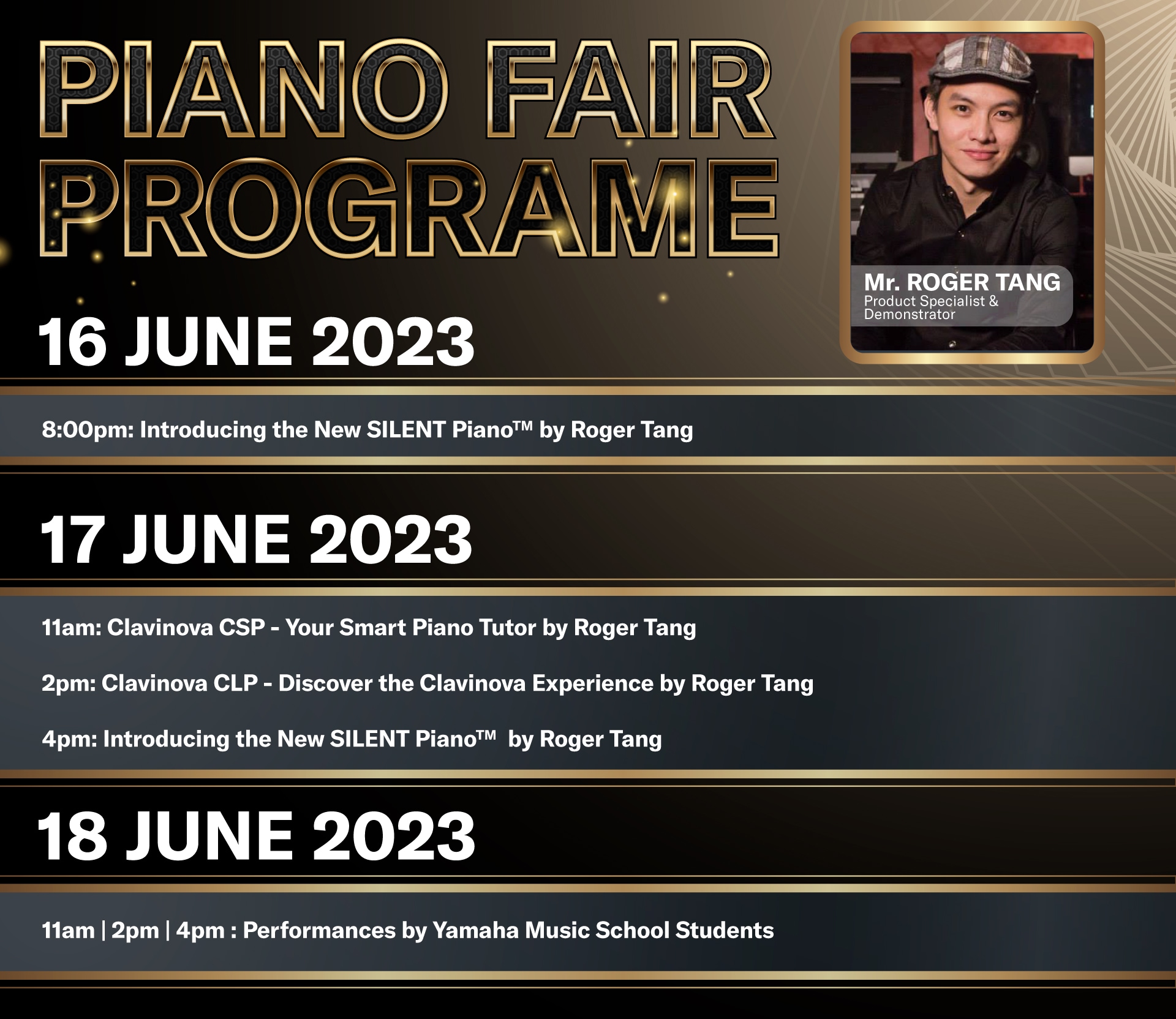 Visit Yamaha's Kelana Jaya showroom or your nearest participating dealer listed below.