STAGEA Vitalize Unit ELSU-V02
STAGEA Vitalize Unit ELSU-V02
A simple exchange of units and your STAGEA ELS-01 series evolves to become the ELS-02 series.*
Replacement involves the main unit, LCD panel, STAGEA emblem and ELS-02 series sticker. All other parts in the ELS-01 series can continue to be used as is.
* The ELS-01/U upgrades to the ELS-02 and the ELS-01C/CU upgrades to the ELS-02C.
Changes and precautions after installing Vitalize Unit.
STAGEA Vitalize Unit ELSU-V02
RSP RM15,600 (West Malaysia) RM16,380 (East Malaysia)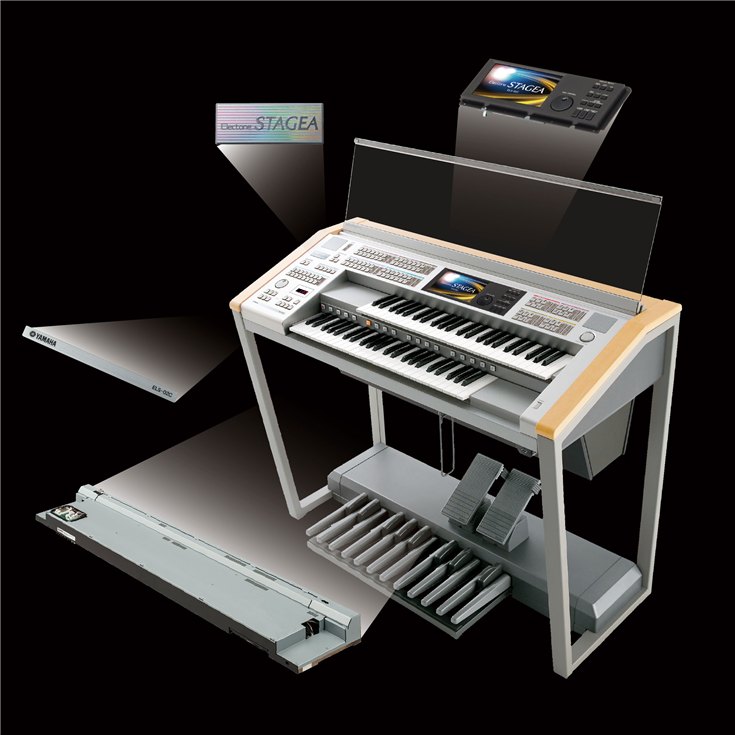 A simple exchange of units and your STAGEA ELS-01 series evolves to become the ELS-02 series.
Notes regarding installation of the Vitalize unit
* Only certified technicians authorised by Yamaha may install the Vitalize Unit.
* The unit can only be installed on ELS-01 series instruments purchased in your country.
The colors and finishes shown may vary from those on the actual products.
STAGEA Vitalize Unit ELSU-V02