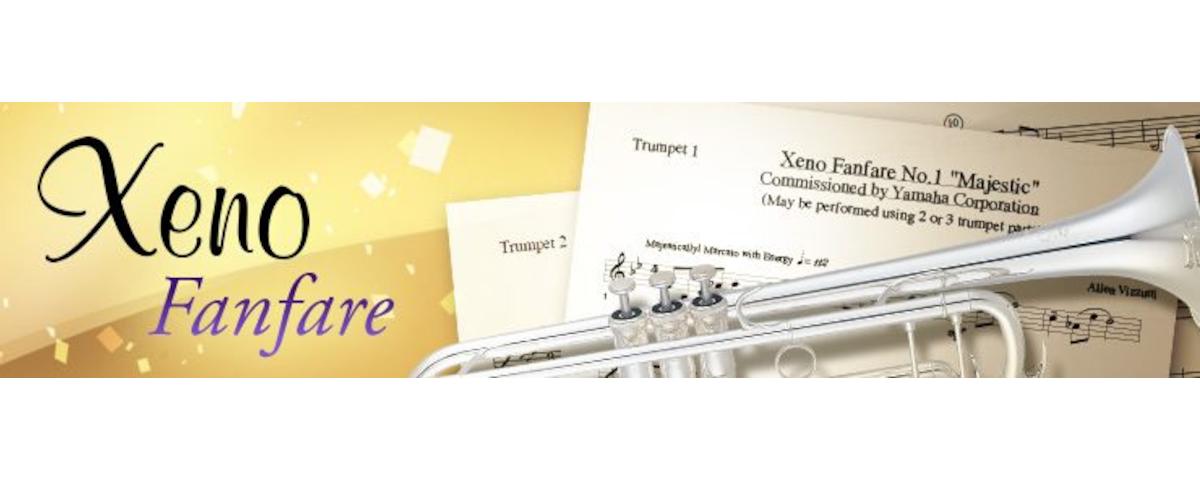 Yamaha Xeno trumpets have been chosen by top players across the globe since they were released. Commissioned by Yamaha Corporation and inspired by the images of Xeno trumpets, Allen Vizzuti, who has played Xeno trumpets for many years and is also known as a composer, composed two Xeno Fanfares. The two fanfares with different melodies "Majestic" and "Lyrical" are available for both duet and trio and perfectly reflect the versatility of the new Xeno series. Please feel free to download the parts and enjoy playing Xeno Fanfare.
Allen Vizzutti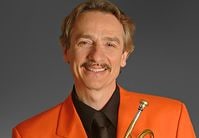 Allen Vizzutti has visited over 60 countries and every state in the union to perform with a rainbow of artists and ensembles as both a classical and jazz artist. He has appeared as guest soloist with symphony orchestras, in recital, on television and in jazz venues around the world. Allen's soaring trumpet sound can be heard on over 150 movie and game soundtracks including 'Star Trek'. 'Back to the Future', and 'Halo' and 'Medal of Honor'.
Allen's love of expression through composition has led to premier performances by the Los Angeles Philharmonic, Budapest Radio Orchestra, the Royal Philharmonic of London, the Nuremberg Symphony, the Minnesota Orchestra, the Summit Brass, the US Navy and Air Force Bands. He is a strong proponent of music education and his "Allen Vizzutti Trumpet Method" has become a standard treatise used worldwide.
Xeno Fanfare No.1 "Majestic"
(Performed by Allen Vizzutti)
Trumpet Quartet- Xeno 30th Anniversary ver.
Trumpet Trio
Trumpet Duet
Trumpet Trio
Trumpet Duet
*Yamaha Corporation is a copyright owner of the songs and sheet music available on this webpage. You may not reproduce, publish or use the sheet music for commercial purposes without permission of Yamaha Corporation.