Touring & Live Production
Touring & Live Production
Yamaha continues to innovate with reliability and quality at the forefront of live sound reinforcement
The unmistakeable roar of excitement and shared sense of solidarity between fans and their favorite artists is what a live concert is all about. And while concert production may be vibrant and exciting, it is also unforgiving and does not allow for mistakes. Since the early origins of live sound systems, Yamaha has continued to offer innovative solutions. The history of live sound itself is essentially an account of Yamaha's prolific history developing commercial audio equipment. Our systems boast a number of innovative features that have been developed over decades in this exciting industry and enjoy the support of world-class engineers around the globe. With a natural sound that can fully convey an artist's expression, high-quality effects, connectivity that makes flexible system construction possible, superior operability and ease of use, functionality that increases the flexibility of operations, and most importantly, outstanding reliability, it's easy to understand why Yamaha's commercial audio equipment continues to underpin mission-critical concert operations worldwide.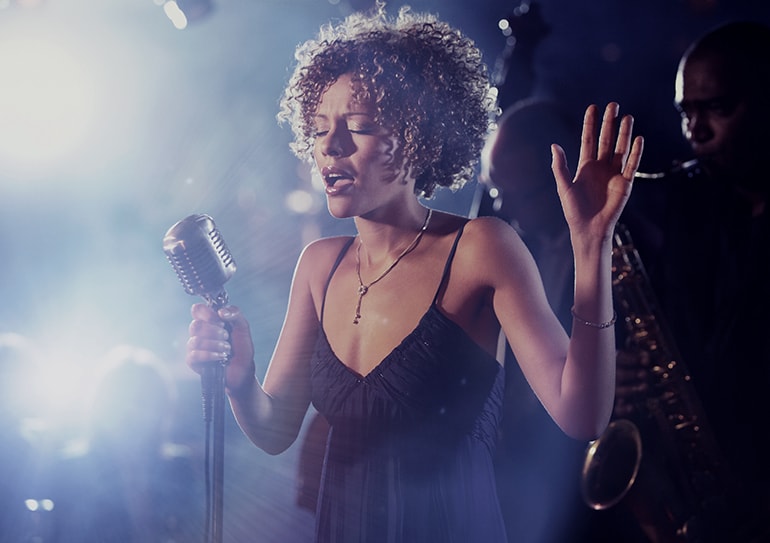 Sound that fully captures and conveys artistic expression
The most important function of live audio equipment is to fully convey all the subtleties and nuance of an artist's sound and what they want to express. Yamaha's philosophy regarding the sound of our audio products is that they produce a natural sound that faithfully captures the artist's performance and inspires the audience. This accurate reproduction is the perfect foundation to build upon and utilize various signal processing technologies, such as VCM, to refine or colour the artist's sound further, and remove unwanted noise or anything else that might detract from the listening experience.
Worry-free system operation that keep the focus on performance
"The show must go on" indeed, however, technical difficulties interrupting the performance of a live show can be a nightmare for artists, engineers and audience alike that is difficult to fully recover from. Yamaha commercial audio equipment gives operators a significant advantage however, with outstanding reliability that ensures stable performance in the unforgiving environment of a live venue, backup functions to respond to unexpected situations, and flexible system configurations. It's this security that makes Yamaha continuously one of the top choices in venues worldwide, opening the door to new challenges and possibilities in live audio for artists and engineers.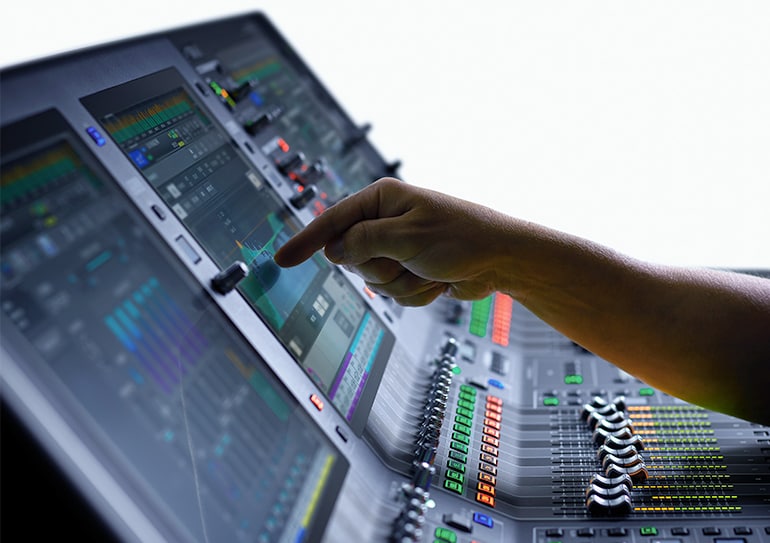 World renowned usability that drives sound engineers' creativity
A pioneer in commercial audio equipment, Yamaha continues to lead the way forward, particularly in digital audio technology. The usability of our consoles and related gear is unrivaled, thanks to intuitive user interfaces that give operators complete control, and functions that have become default standards for sound engineers of all levels.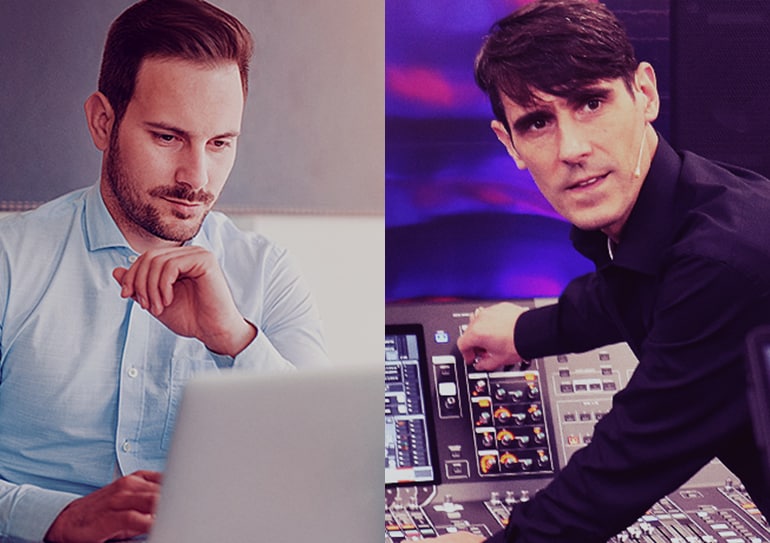 Robust support for your peace of mind
Another feature of Yamaha's world-renowned commercial audio equipment that can't be overlooked is the robust support we offer. An expansive network of dealers and distributors with locations in 19 countries and regions provide support to mission critical sites, and the substantial community of users of Yamaha's popular audio equipment is another valuable and reassuring resource. You'll never be left in the dark when you choose Yamaha commercial audio products.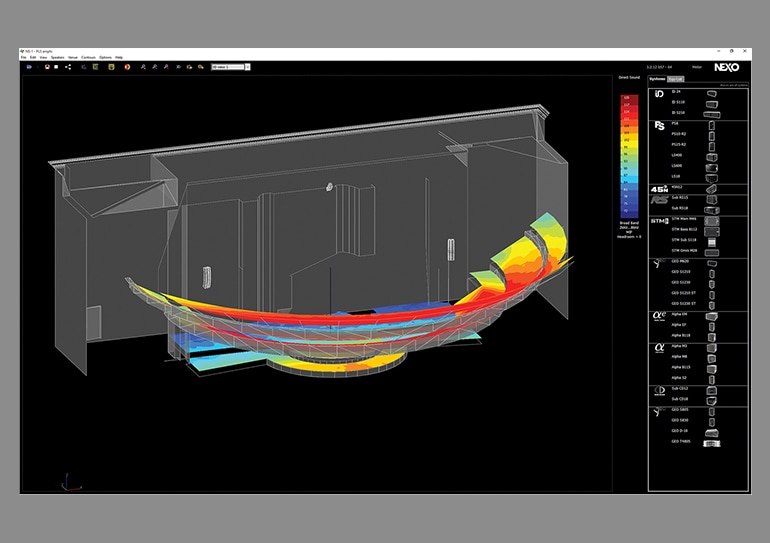 Powerful. Scalable. Flexible.
Sound reinforcement solutions from NEXO—a member of the Yamaha Group— have been used in live concerts by a considerable number of world-class artists, captivating the global live concert scene with their outstanding performance. Beyond their superior sound quality, NEXO systems are also scalable, extremely flexible, and compatible with Yamaha gear — you can even monitor and control the NXAMP powered processor that drives NEXO speakers remotely with a Yamaha digital mixer.
1. Live Music (Large)
Due to its compact size, flexible operation, and superior sound quality, Yamaha's flagship RIVAGE PM mixing console has become a live sound reinforcement industry standard, winning international acclaim from some of the most popular artists touring today. NEXO's STM line array speaker systems act as the perfect complement, flexibly supporting the RIVAGE PM as a scalable, powerful solution that can be adapted to meet the demands of various live venues and deliver a memorable sonic experience for everyone in attendance.
2. Live Music (Medium)
Featuring the industry standard Dante audio network, this system allows hundreds of channels to be routed over a single Ethernet cable, making system set up and configuration significantly easier, while also supporting redundant connections to ensure reliability. The CL/QL series digital mixers are mainstays in the industry, renowned for their sound quality, powerful functionality, and flexibility, making them suitable even for larger events despite their diminutive size. Combined with compact, high-output NEXO GEO M12 loudspeakers, this system can reliably deliver high performance concert sound, requiring only a small number of people to operate, set up, and transport to the next venue.
3. Live Music (Small)
A number of factors and constraints need to be considered when configuring a small-scale live sound reinforcement system— from software and hardware, power supply, and installation space, to budget and personnel. Yamaha's TF5 digital mixer offers a wealth of inputs and outputs and a comprehensive range of functions despite its compact, lightweight construction, allowing it to flexibly accommodate performances in a variety of genres and lineups. Used in combination with powered speakers used for front of house sound and monitor applications, this efficient system minimizes the space, power, and labor required for a premium quality live sound experience.
Touring & Live Production