Producing, Playing, Leading, Writing: International Women's Day 2020.
Producing, Playing, Leading, Writing: International Women's Day 2020.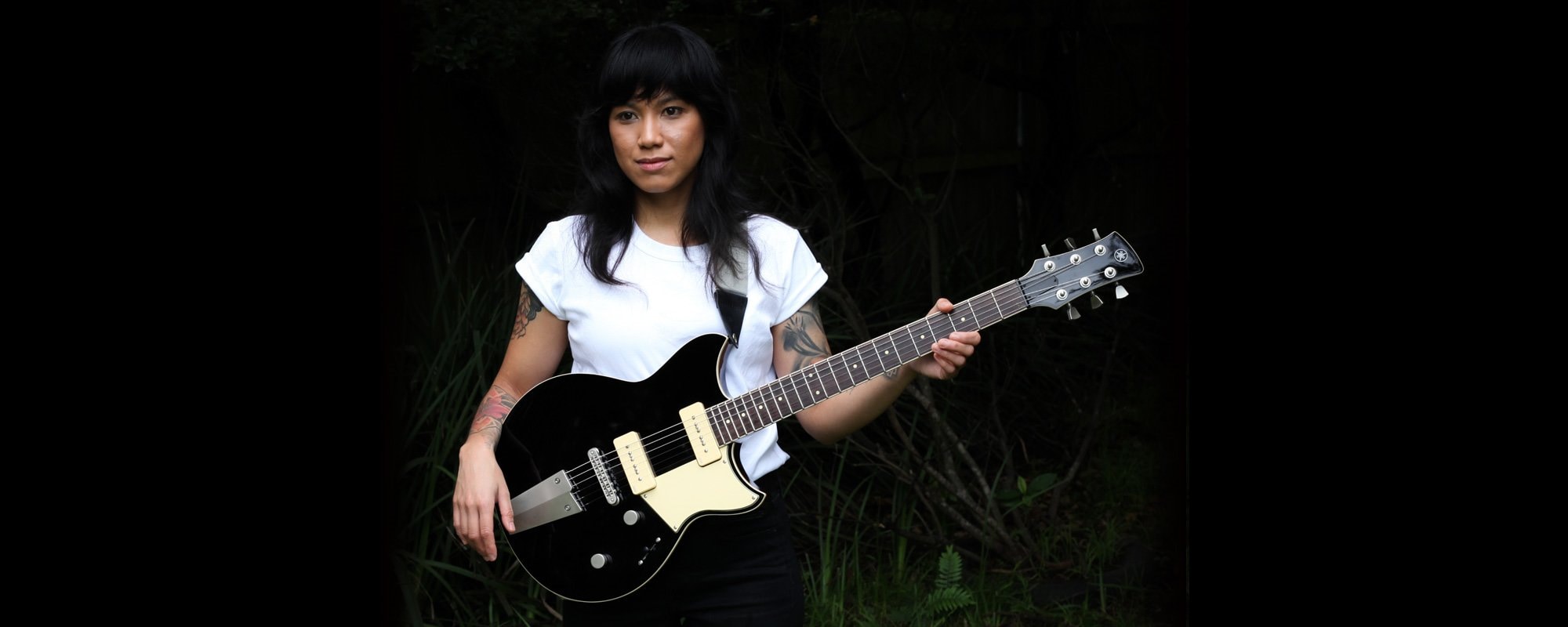 In celebration of International Women's Day 2020 we celebrated by shining a spotlight on some awesome women who kill it in their field. These 5 Yamaha artists from different cities around the globe each gave us an insight into their lives as musicians: their inspirations, creative process, and what drives them as artists.
In this video series Kat Ayala, Simonne Jones, Brenna Red, Alli Walker and Skye Wallace also share their words of wisdom on producing, playing, leading and writing.
Producing, Playing, Leading, Writing: International Women's Day 2020.
Kat Ayala
"It's alright if you're unsure. It's alright to be super scared about what's in front of you…but you should just do it anyway!" Guitar & effects enthusiast Kat Ayala is one half of the electronic rock production duo Forces and Fury, music director and guitarist for Hayley Mary, guitarist for Vanessa Amorosi, and also plays in a 90's cover band called Royale with Cheese!
Watch as Kat explains how she got started out on guitar, credits the female musicians in her life, and shares her advice on growing as a player through embracing challenges. Kat plays a Yamaha Revstar RS502T.
Simonne Jones
"I can't tell you how many times I've heard "You play guitar so well for a girl!", with this tone of surprise. I don't play guitar good for a girl, I just play good guitar." Producer, singer, multi-instrumentalist and composer Simonne Jones is pop's incisive outsider. The Los Angeles-born, Berlin-based artist has solo projects, but also does productions, EPs and records for other artists, as well as her own. In this video Simonne details her journey as a musician, explains her writing process, and shares her advice on developing from a hobbiest to a professional, based on her own experiences.
Alli Walker
"The biggest lesson I've learnt along the way is to be patient and to really find who I am as an artist, because, I was able to connect with my audience when I was being as vulnerable and authentic as I could be with my songwriting." Alli Walker, named Top Country's 'Top Female Artists of 2019', is a Prince Edward Island raised singer-songwriter and multi-instrumentalist. From her home studio in Toronto, Alli introduces what she calls her "mindful music" and "conscious country"- music focusing on empowering messages and mental health issues, talks through writing, recording and releasing her music, and where she finds inspiration. Alli plays a Yamaha STORIA I.
Skye Wallace
"I first started pursuing music because I wanted connect with people emotionally and to pass on that electric feeling that you get on stage at a live show." Toronto based Skye Wallace is a singer-songwriter, guitarist and frontwoman in her rock band. Her dark folk rock with shades of punk has seen her hailed as a "national treasure" (SAD MAG). In this video Skye discusses what being an artist means to her, how it feels to have fans sing her lyrics back to her at shows, and shares her advice on fighting self-doubt and nurturing creativity. Skye plays a Yamaha Pacifica 611VIIFM.
Brenna Red
"Hands down, my favorite thing is touring, being on stage… being there connected with so many other people's energies… it's one of the best things I've ever done in my life." Brenna Red is guitarist, vocalist and founder of Orange County's The Last Gang, a punk rock trio whose sound is "a mix of tough-as-nails punk and bouncing melodies". In this video Brenna gives an insight into her life as a touring musician, recalling how she got started out as a musician at a young age, expressing her love of recording and how all of this just became second nature. Brenna plays a Yamaha Revstar RS420.
Producing, Playing, Leading, Writing: International Women's Day 2020.