UNRIVALLED LISTENING EXPERIENCE
Crafted using only the finest components, and perfectly combined with Yamaha original technologies, our flagship TW-E7B true wireless earbuds achieve an unparalleled level of sound and comfort.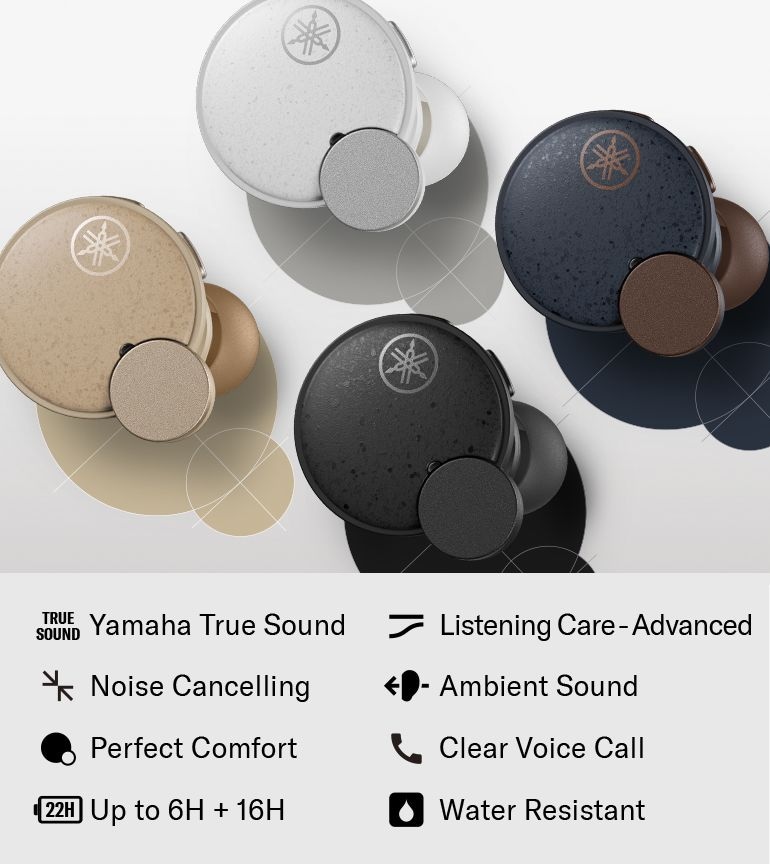 TRUE SOUND
From a studio session with your favorite artist to the best seat at a live concert, hear every detail with lifelike realism.
These extraordinary earbuds combine Yamaha acoustic and electric technologies, enabling them to defy the sonic limitations of their compact housings.
STUNNINGLY RICH, AUTHENTIC SOUND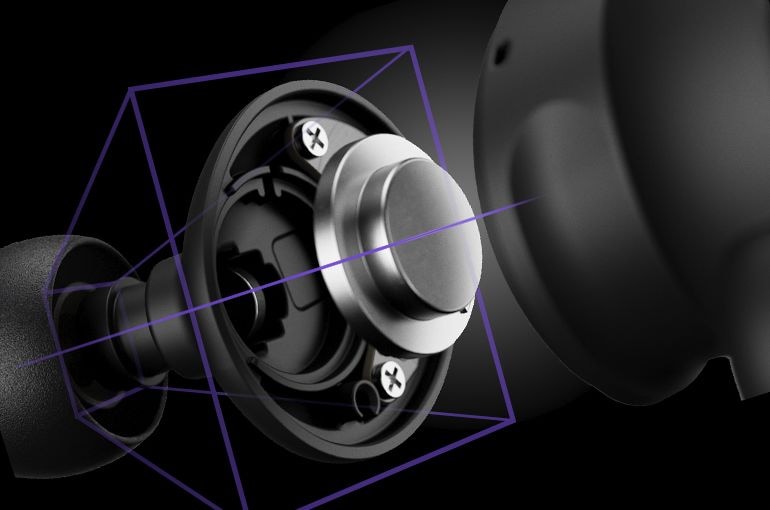 STUNNINGLY RICH, AUTHENTIC SOUND
Fusing meticulous part selection, a large driver structure and Yamaha acoustic tuning expertise, these earbuds deliver full dynamics, remarkable clarity and superb response over the entire frequency spectrum—giving you an astonishingly realistic sonic experience like no other.
SUPERB SOUND, MAXIMUM COMFORT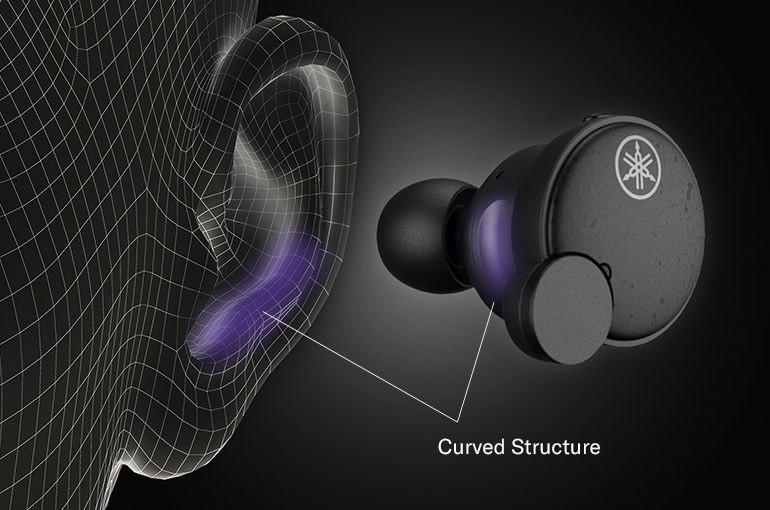 SUPERB SOUND, MAXIMUM COMFORT
Getting the best sound means having the right fit. Our uniquely crafted and ergonomically designed structure features a softly curved oval shape that stays snug in your ear, providing exceptional comfort and rich sound. *1
CUT THE NOISE, KEEP THE MUSIC
CUT THE NOISE, KEEP THE MUSIC
Our uniquely developed Advanced ANC precisely cancels the outside noise and leaves you with exceptionally clear, accurate sound with all the original nuances. The result? You can fully immerse yourself in the sound and intimately feel the music that the artists intended—without outside noise to disturb you.
YOUR OWN PERSONAL SOUND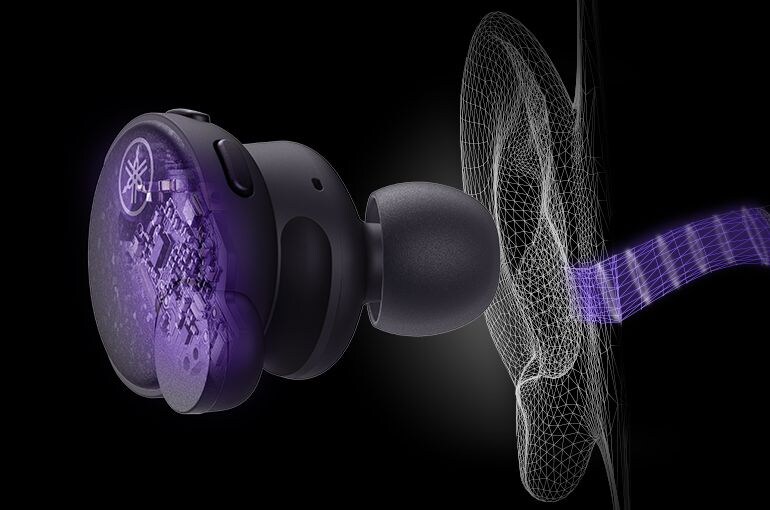 YOUR OWN PERSONAL SOUND
Enjoying music with earbuds is very personal—the sound changes depending on the shape of each ear and even how the earbuds fit from moment to moment. Listening Optimizer uses high-performance in-ear microphones to dynamically correct for ideal frequency response, providing your own personal, perfectly fine-tuned sound.
LOVE MUSIC, FOR A LIFETIME
A passion for music with a respect for hearing health — a perfect duet for a lifetime of listening.
But how do you resist the urge to crank it up? Now there's a little help.
LISTENING CARE ADVANCED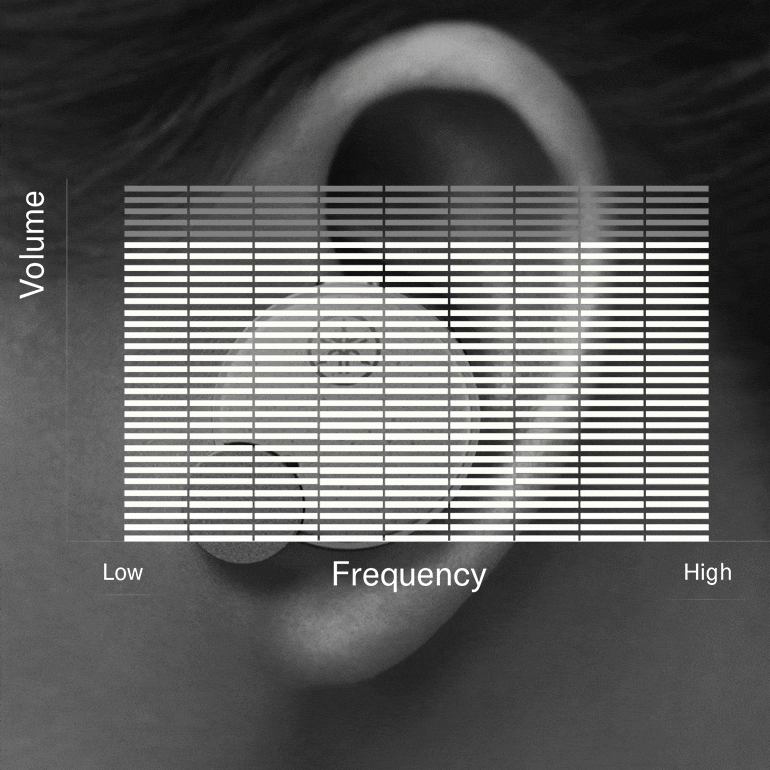 LISTENING CARE ADVANCED
Hear every note, anywhere you go. Using external microphones to monitor your environment, Listening Care Advanced intelligently adjusts frequencies in real time to maintain full-range sound at lower listening volumes, allowing you to turn it down without missing any sonic nuances.
CLEARLY BETTER VOICE CALLS
Let your voice be heard. A uniquely designed mic conduit works in combination with Qualcomm® cVc™ (Clear Voice Capture) technology to provide exceptional noise suppression and echo cancelling for crystal-clear voice quality when making calls.
Stay aware of your surroundings, even while listening to music.*2
Qualcomm® TrueWireless™ Mirroring — featuring a seamless earbud "role swapping" capability — provides a stable Bluetooth® wireless connection from virtually any source, while also saving power.
Reduce the lag between sound and video when watching videos or playing games. *3
ACTIVATE VOICE ASSISTANTS
Quick activate Siri® or Google Assistant with the touch of a button.
Just one tap enables quick, effortless Bluetooth pairing with your Android*4 devices.
*Product image for illustration purpose only. Please check the specification if connecting with music instrument or other devices.
HEADPHONE CONTROL
Adjust EQ and other modes with the companion Yamaha Headphone Control app for your smartphone.
TW-E7B

TW-E5B

TW-ES5A

TW-E3B
Listening Care

(Advanced)
Active Noise Cancelling

(Advanced)
-
-
-
Listening Optimizer
-
-
-
Ambient Sound
-
Waterproof Rating
IPX5
IPX5
IPX7
IPX5
Continuous Playback Time
Up to 22 h
(Approx. 6 h*5 + 16 h*6)
Up to 30 h
(Approx. 8.5 h*5 + 21.5 h*6)
Up to 34 h
(Approx. 9 h*5 + 25 h*6)
Up to 24 h
(Approx. 6 h*5 + 18 h*6)
APP
Headphone Control


Headphone Control


Headphone Control


Headphones Controller

*1 Do not apply excessive pressure on the earbuds when putting them into your ear or adjusting them to find the most comfortable position. Doing this may cause discomfort or possibly even damage your ears.
*2 Ability to hear external sounds can vary depending on surrounding conditions and the volume of audio content played while in this mode.
*3 The amount of video and audio delay varies depending on the usage environment and wearing conditions.
*4 Android OS 6.0 or later, or Google Play 11.7 or later.
*5 Playback time with fully charged earbuds.
*6 Total playback time after three charges in a fully charged charging case.
True Wireless Earbuds with Active Noise Cancelling, Listening Care Advanced and Ambient Sound.
Yamaha True Sound: CLOSER TO THE ARTIST astonishing realism, detail and clarity
Advanced ANC: Yamaha-exclusive Active Noise-Cancelling technology that leaves your music pure and untouched
Listening Optimizer: corrects the sound in real time, adapting to you and your environment
Listening Care Advanced: dynamic loudness optimization for full-range sound at lower listening volumes
Crystal-clear calls with advanced mic design and Qualcomm® cVc (Clear Voice Capture)
IPX5 water and sweat resistant
Long-lasting: up to 22 hours of total battery life (6 h + 16 h)
The colors and finishes shown may vary from those on the actual products.