Despite certain operational challenges, hybrid classes that connect classrooms and students' homes virtually are becoming increasingly popular. Among these challenges are inconsistent sound throughout the learning environment, difficulty setting up and operating gear, and privacy concerns such as eavesdropping or information leakage online.
As a response to these growing demands, Yamaha offers a comprehensive, scalable lineup of dedicated products for hybrid solutions equipped with clear and consistent audio coverage for every student and instructor in attendance, a user-friendly UI, and practical privacy functions. Even operators with limited experience can easily configure, set up, and operate a fully functioning system— often requiring little more than a simple USB connection. Additionally, no hand-held mics are required, giving instructors and students ultimate freedom to focus on class content with hands-free operation.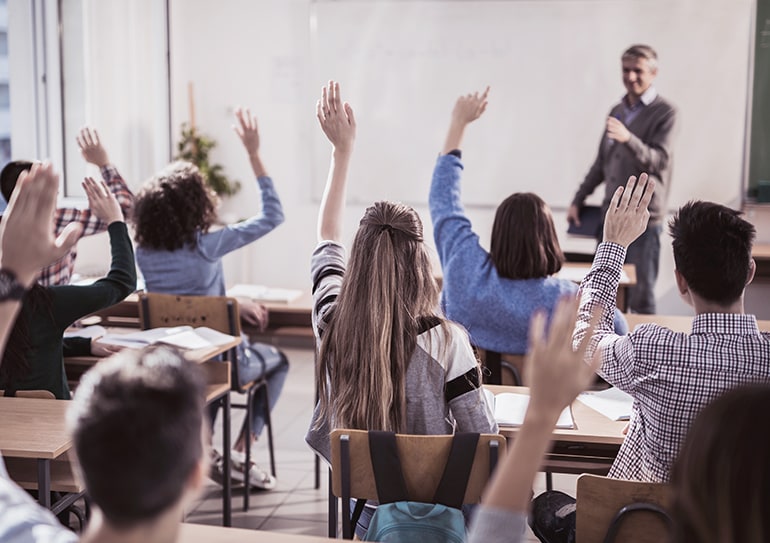 Flexible system setups to meet your size and budget requirements
Yamaha sound solutions include a variety of systems ideal for educational applications, such as the ADECIA conferencing system that offers a choice of microphone types, the all-in-one YVC speakerphone, and the CS series video soundbars. Used in combination with one of our flexible processors, you can easily configure versatile systems that meet the demands of various environments, from small to large classrooms and auditoriums, to theaters, cafes, and other facilities.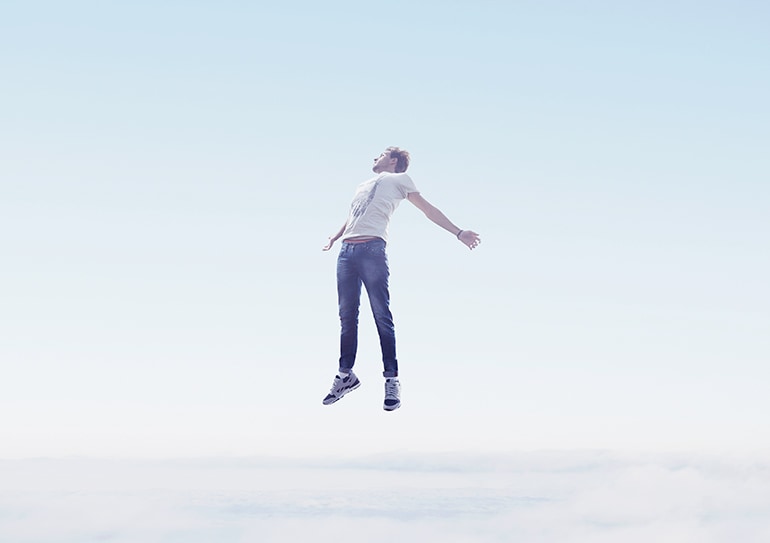 Simple and seamless operation
As one class ends and another begins, you don't want to spend the valuable time in between troubleshooting and adjusting settings. Yamaha's dedicated educational solutions feature simple "plug-and-play" operation, minimizing the need for time-consuming system setup and management. Even for hybrid classes, users can just plug in the USB, turn on the power, and conduct classes hands-free for a more comfortable, natural learning experience.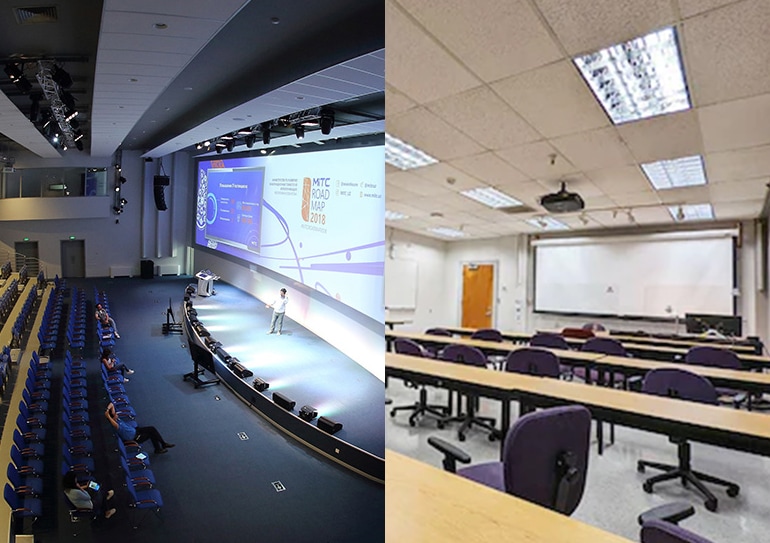 High-quality sound for everyone in attendance
Consistent, clear sound is crucial in learning environments for helping students focus on class content free from distraction, and can ultimately dictate the overall quality of a class in general. Our extensive lineup of speakers adds considerable flexibility to our sound solutions, making it easy for our customers to configure an ideal system to accommodate the specific requirements of their educational space. From compact, portable systems in smaller, more private spaces, to larger environments requiring higher output levels and professional quality sound, we've got you covered.
Presentation Room (Large) with An Operator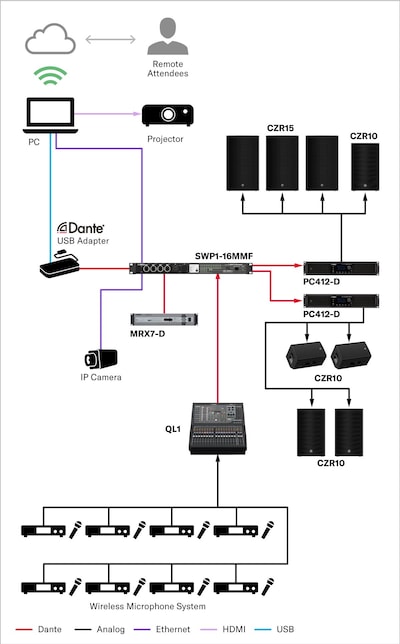 This system is designed for very large scale PA & remote distribution environments such as auditoriums. Centered around a digital mixer and a choice of point source or line array loudspeakers that could also be used in combination with NEXO loudspeakers, Yamaha PA solutions can also incorporate our Dante-enabled products to minimize cabling and system setup time. Expect crystal clear, uniform, and powerful audio for both stage and remote participation when you choose Yamaha for your high output sound reinforcement.
Presentation Room (Large)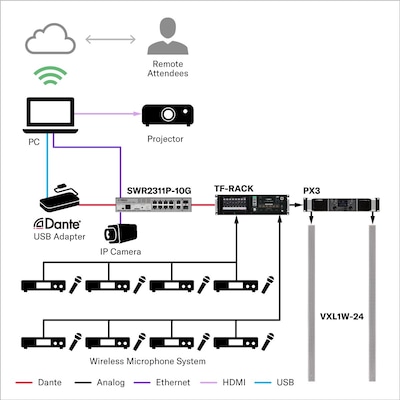 Another system for large-scale PA & remote distribution. Yamaha offers a rich lineup of Dante-enabled equipment that improve setup time and reduce cabling for such systems centered on digital mixers combined with a variety of point source and line array loudspeakers. Combined with a customized controller utilizing our dedicated ProVisionaire series software, system setup and operation can be greatly simplified making it easier than you'd expect to deliver clear and consistent audio to both stage and remote participants.
Presentation Room (Medium)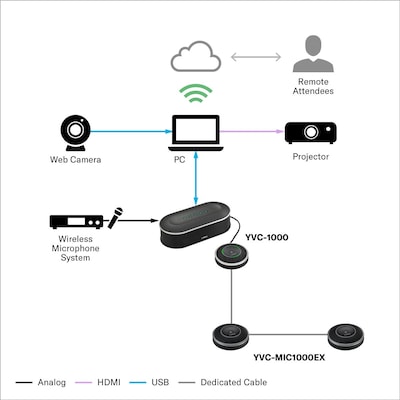 This system is designed for medium-sized presentations. The system can be connected to a PC via USB, so there is no need to worry about complicated setup. The clear and consistent audio allows students to concentrate on lectures even when participating remotely.
Presentation Room (Small)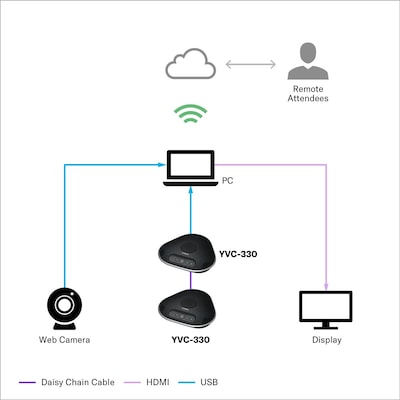 This system is designed for small-scale presentation applications. Users can choose between a portable speakerphone or a video sound bar with an integrated camera, both of which require only a single USB connection and no complicated setup. Even remote participants will experience crystal clear, consistent sound.