Installed Sound Reinforcement
Installed Sound Reinforcement
With every new installation environment comes a different set of application demands, challenges, and possibilities. As such, creating an ideal sound system for any installation requires flexible product lineups and functionality that will both provide stress-free audio management for operators, and accommodate the requests and requirements of guests and facility management. System flexibility also allows for a more versatile range of event applications, helping to increase the turnover rate of an installation. Equally important is stable, worry-free system operation and reliability that will ensure event success and customer satisfaction. Yamaha's broad product lineups allow you to build a system that meets the demands specific to your installation applications, providing convenient operation, unrivaled reliability, and delivering optimal high-quality sound to every corner of your installation.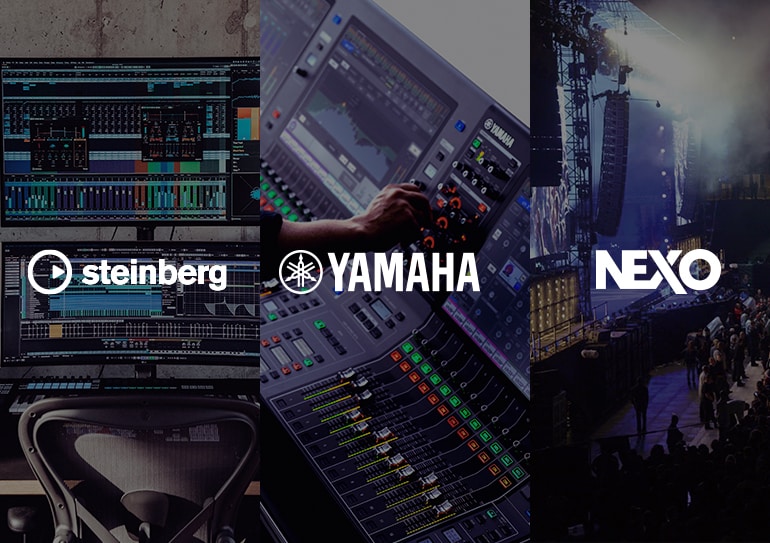 Adapting to applications and their growing requirements
Yamaha mixers that have been used in theaters for many years because of their dedicated features for specific applications can be flexibly reconfigured to accommodate a growing variety of requirements for different types of events. Yamaha's expansive lineup of mixers can also combine with ProVisionaire Control and Touch remote apps to provide a more comfortable and efficient operating environments.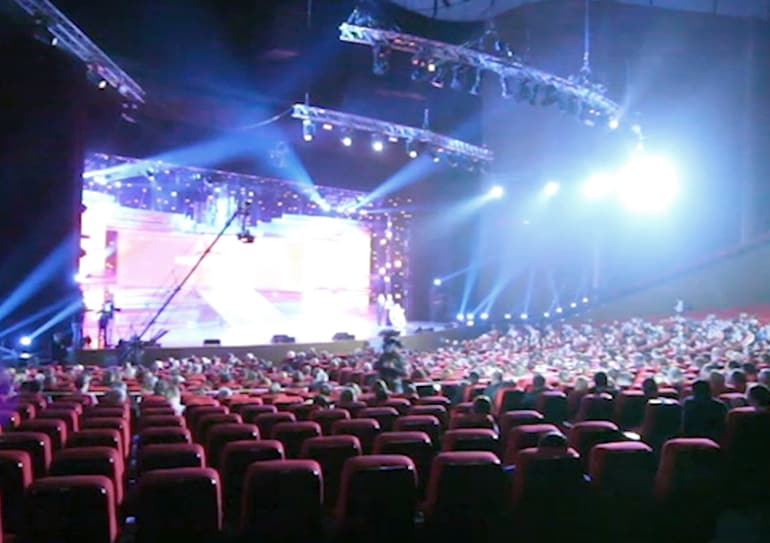 Move every member of your audience with music
At Yamaha, our fundamental sonic philosophy has always been to capture the most pure and natural sound possible to use as a starting point for audio production or sound reinforcement. This serves as the best foundation for audio engineers to enhance, color, and shape their sound with our versatile range of mixing consoles. Combined with the optimal speaker lineup to faithfully reproduce every nuance of individual performances and the overall mix, everyone in attendance will be impacted equally by the uniform coverage of the stunning, high-definition sound.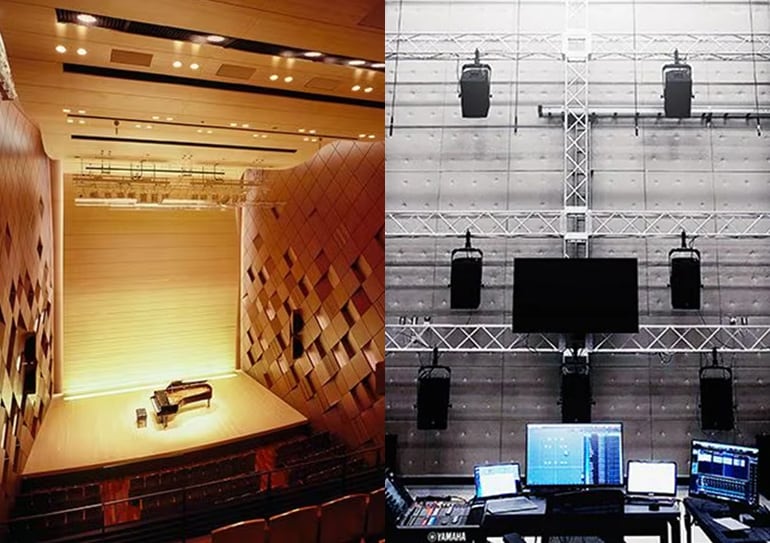 Immersive sound for a memorable experience
By combining decades long experience creating innovative digital audio technologies with the wealth of knowledge and expertise accrued through our acoustic design of concert halls and theaters, Yamaha has developed two immersive audio solutions designed to give audiences a truly unique listening experience. "AFC Enhance," is a sound field support system that optimizes the acoustic dimensions of a space, while "AFC Image" is an audio image control system that controls the perceived position or location of a sound in an acoustic space. Both technologies give engineers serious flexibility to meet the demands of a wide variety of performance applications and environments.
Installed Sound (Large)
This is a fixed facility system for a venue with a capacity of approximately 2000 audience members. In addition to large line arrays of loudspeakers providing powerful yet clear sound throughout the main area, the system also provides optimal sound for all ancillary listening areas, including the lobby. The ProVisionaire dedicated remote app turns your iPad into a custom controller that, along with the linkage function from the mixer, provides more flexible control of the sound, thus requiring less personnel for system operation of larger systems.
Installed Sound (Medium)
This is a fixed facility system servicing a primary space with a capacity of approximately 800-1000 seats. The powerful line array loudspeakers deliver clear, consistent sound throughout the main area, while the same mix plays through ceiling speakers in ancillary listening areas, including the lobby. The ProVisionaire custom control app and the control linkage function from the mixer also provide convenient operability options, even for more sophisticated systems.
Installed Sound (Small)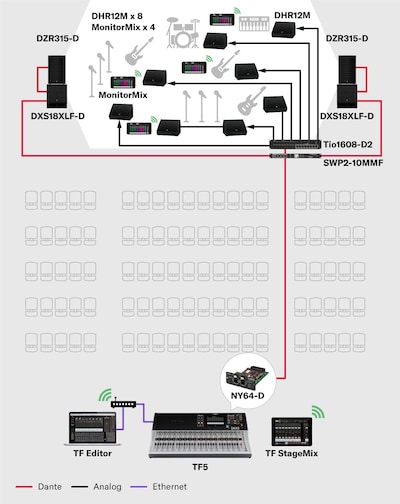 This is a fixed installation system for spaces with 200-400 seats. Speakers have been selected to suit the application, providing consistent, optimal sound to all members in the audience. The compact yet powerful mixer controlled by the dedicated remote app also provides more comfortable operability.
Installed Sound Reinforcement