Interview: José & Takeshi
Interview: José & Takeshi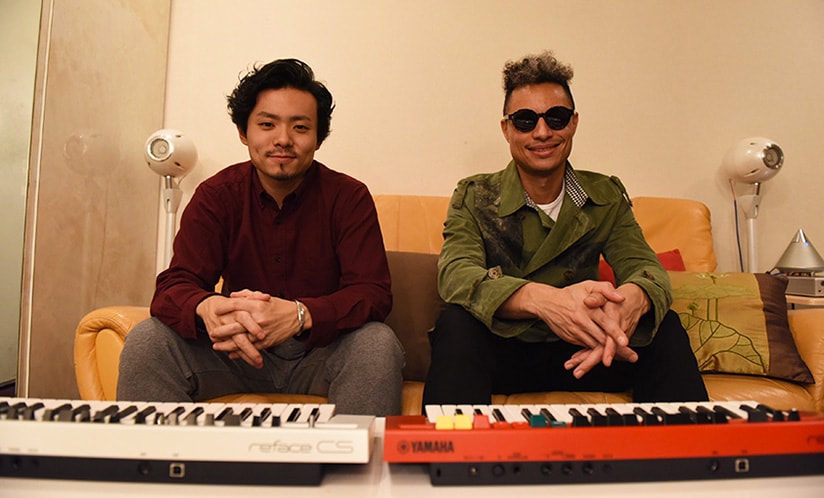 Interview: José & Takeshi
Hamamatsu Japan

Often referred to as a jazz singer for the hip-hop generation, Minneapolis native Jose James has always drawn from disparate musical influences. After studying at New York's New School for Jazz and Contemporary Music, he released his debut album, "The Dreamer" on the Brownswood recordings label and followed up with a string of albums. His third, "For All We Know" winning both the Edison Award and L'Académie du Jazz Grand Prix.

A Native of Hiroshima, Japan, pianist / keyboardist Takeshi Ohbayashi studied at Berklee Collage of Music Berklee and started his professional career as member of Terri Lyne Carrington band. After graduating from Berklee Global Jazz Institute, he moved to NYC and quickly became one of the most in demand musician in New York in both acoustic jazz and R&B hip-hop jazz field. He is performing at many famed festivals and venues all around the world with Jose James, Takuya Kuroda, New Century Jazz Quintet which is co-lead by Takeshi and Ulysses Owens Jr.

We caught up with the pair in Osaka, where they took time to talk with us about the reface series.
"It's the perfect travel companion."
* So what do you think of the reface series so far?
Jose: I love it! I have the CP and take it when I travel—it's the perfect travel companion. You know, when you're on a train or a flight, it fits right into your carry-on, and it has the full range of sounds, and that playability, that touch and feel. I'm don't want to sit and open up my laptop when I have an idea, I just want to play it on an instrument. It's really nice to have one of these with you just for writing, because when you get an idea you can just plug in and have your whole world set up. It makes me feel like I'm still connected to the music.
Takeshi: I agree with Jose. It's definitely great to travel with, but what surprised me was the superb touch! I used to spend more time on the piano, so I'm picky about touch, and this is definitely the best small keyboard out there—I really appreciate your hard work!
The app is really cool because when we're playing live Jose sometimes switches up the song and I don't have time to tweak all the knobs… with the app I can just swap and get into the sound.
One other thing—the CS definitely helped me to learn the basics of the synthesizer… you know, LFO, that kind of thing… I highly recommend it to people who want to get familiar with how a synth really works.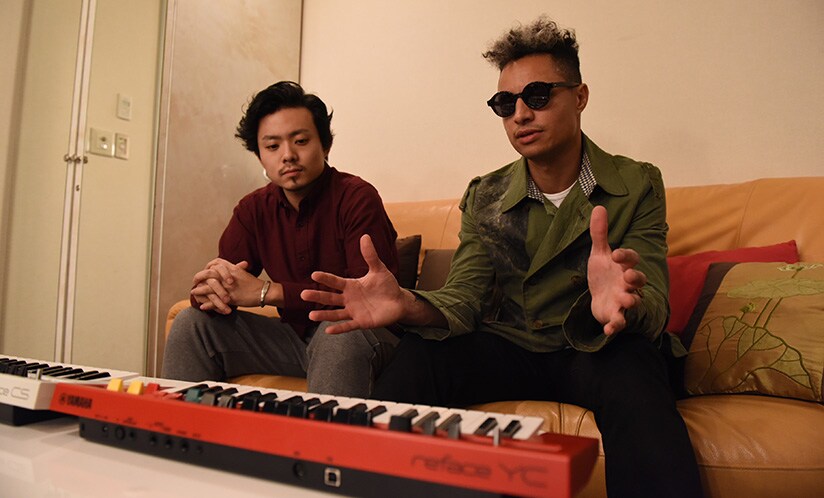 "I like the way it lets me be fast. I can email my ideas!"
* Did the reface have any influence on the production of your new album?
Jose: Absolutely. I think you're influenced by whatever you're writing with. The synth is very specific—it's melodic but it also has attitude—which is why I prefer it. So for example when I'm collaborating with another artist, I can play and record right on the synth, which lets them here not only the phrasing but the spirit of what I was trying to do. I like the way we can be fast now. You can say, "Oh hey, here's an idea... " and just email it. The artist can open it and send it back, almost like a session. For me, there's more information writing with a synth.
I mostly use the piano to write music, but with the CS it's… "Wow!" You start exploring. It's a beautiful instrument, and having it in the sound of the stage has been amazing too. We're still finding the sound for the new album; we're trying things out onstage, and the reface series has been super-cool, especially the organ.
Takeshi: Sound- and pitch-wise, there are things that only a synthesizer can do, so that has been really helpful to me in writing new songs, and for exploring. I'm also really excited to go online and download sounds that other people have made—everyone is going to feel something different just from the one same sound. I think that's a really cool idea that you guys came up with!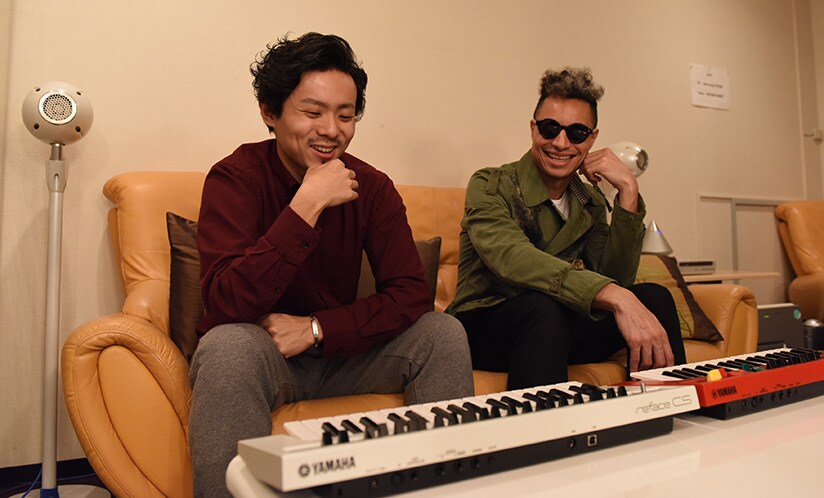 "Jazz music is at a turning point. The reface series is a beautiful way for a player to transition and have fun."
* What significance does the reface series have for you as a jazz artist?
Jose: It's sort of a larger conversation, but I think jazz music is at a turning point, because we live in a world that is based on technology. Jazz has traditionally been based on acoustic instruments, but has been incorporating more technology into recording techniques, or into instruments that are sort of electronic, but still analog, like an electric piano or a hollow-body electric guitar. For some artists who come from jazz or conservatory backgrounds there is a transition in taking their knowledge of jazz and incorporating contemporary sounds, but I think it's important for jazz musicians in particular to live in the contemporary world. The reface series is a beautiful way for a player to transition and have fun. Like Takeshi says, it's a nice bridge because the feel and the touch are still there, but you realize, "Oh wow, all of a sudden I can just put my voice in this world," and it sounds beautiful, you know? It's a new turning point, because I love singing standards—the history and tradition—but people also want to know your story, and Yamaha can help you tell it!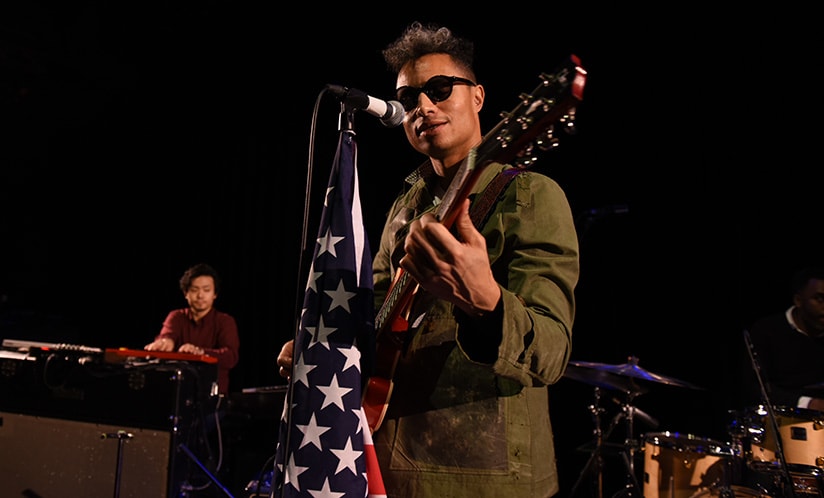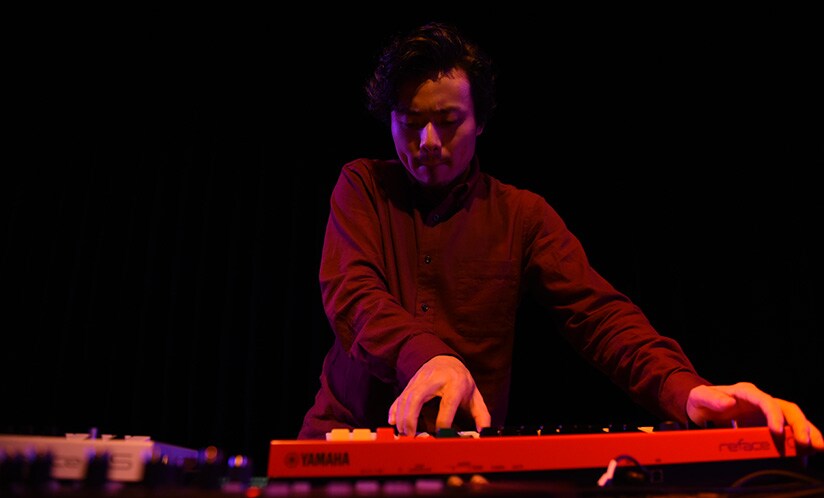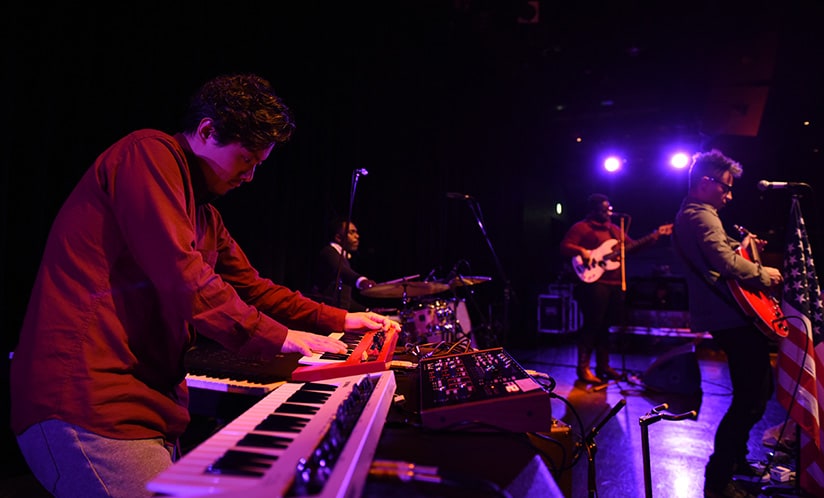 Related link :
Interview: José & Takeshi