A perfect match for large-screen TVs. A home theatre speaker system that provides full enjoyment of even HD sound sources.
The NS-51 Series speakers enable you to enjoy a wide range of HD material including films and music with a full sense of the scale of the sound. The NS-F51 floor-standing speaker produces a wide range of rich sound, and together with the NS-P51 speaker package, which delivers clear dialogue and vocal sound, you can create a full-scale theatre optimal for large-screen TVs.
Low-diffraction rounded form for clear sound free of murkiness.
All NS-P51 speaker cabinets are rounded to reduce the diffraction effects that cause murky sound. Experience crystal-clear natural sound that you won't tire of no matter how long you listen.
A front grille and rounded form with luxurious, upscale design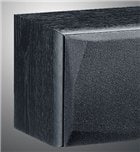 Enjoy a sense of luxury with a front grille featuring slanted corners and a design that brings to mind Yamaha's flagship speakers. And with the speaker cabinet also sporting a rounded shape, the unity of design will fit beautifully into your home theatre space.
Choice of two colours to help you create a high-quality home theatre.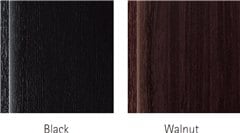 The speakers are beautifully finished and are available in a choice of two colours: the luxurious look of walnut, and stylish black. Together with the high-texture wood grain cabinet, these speakers will complement any TV monitor and interior.
Wall Mountable
The centre and surround speakers have keyholes on the back so they can be quickly and securely wall mounted, providing installation flexibility to suit your room and preferences.