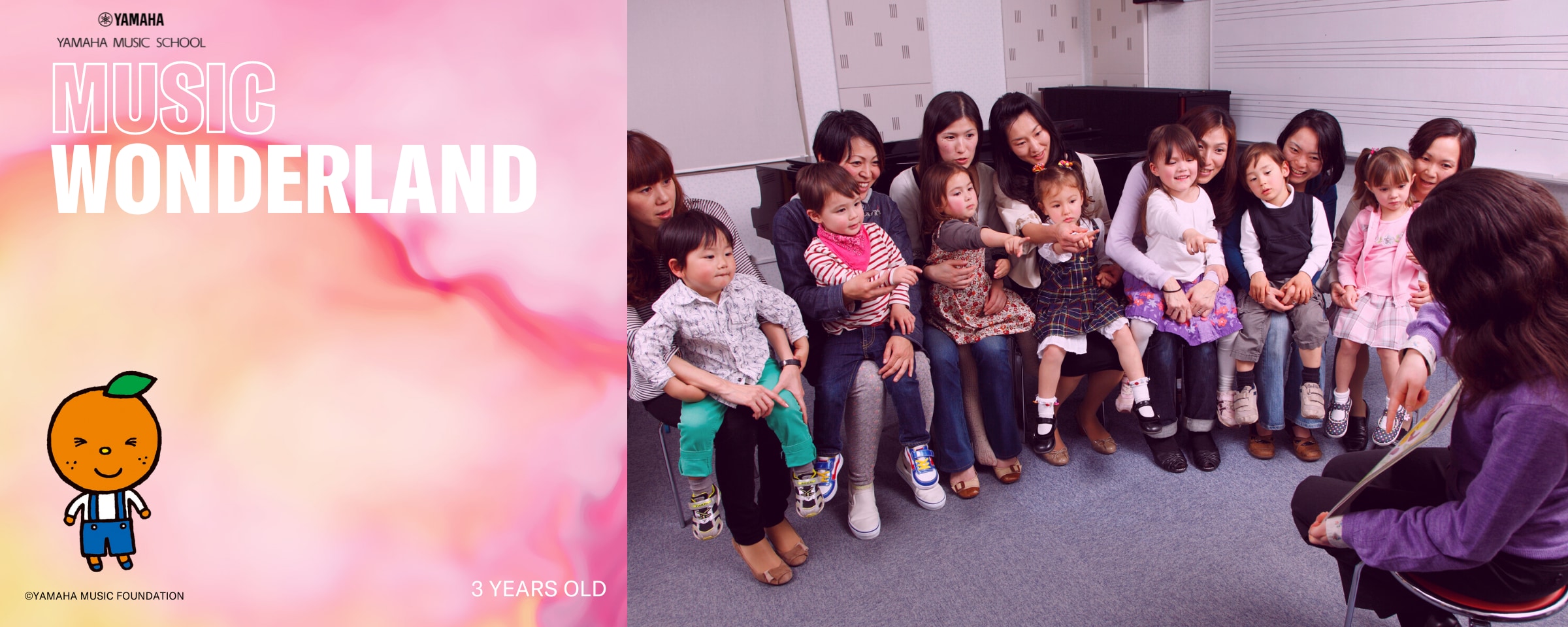 Music Wonderland
Age range: 3 years old
Music Wonderland is a unique course designed to introduce your child to music. By combining singing and keyboard playing with movement and listening, your child will develop fundamental musical skills in a positive and enjoyable atmosphere.
Taught by highly qualified and trained Yamaha teachers, lessons are specifically designed and structured to ensure all activities are engaging and age appropriate. Colorful textbooks and beautifully orchestrated music on CD form part of the Music Wonderland program and are designed to capture the interest of this age group and inspire a love of music in your child.
Encourage your child's interest in music
Help advance intellectual, social and emotional development
Develop your child's fundamental musical skills
Develop your child's creativity and imagination
Foster musical awareness during a key development stage
Provides a pathway into Yamaha Junior Music Course
Students will experience:
Aural and rhythm training
Solfege and lyric singing
Keyboard playing
Music appreciation
Imagination
Course Information:

Class Length

60 Minutes

Course Length

1 Year

Parent Participation

Required

Class Type

Group

Assessment Type

No Assessment

Materials

Textbook and online streaming materials

Cost Per Lesson

RM165 per month
Let's take a peek at what goes on in a Yamaha Music Wonderland Course!
1. Printed Lesson Material + Streaming Audio
Yamaha's unique curriculum has been designed with the philosophy of wanting everyone to enjoy music. Our instruction is based around original curriculum and teaching materials we've developed through more than 60-years' experience. We also offer realistic audio accompaniment developed exclusively for our lessons that you can play along with, like in live performances, and for home practice.
2. Yamaha Grade Examination
Yamaha Grade Examinations help you as a music learner to confirm your musical abilities and encourage you to gain well-rounded musical skills, so that you can fully enjoy creating and performing music.
3. Concert
We hold special presentations and events for each classroom and course as an opportunity for you to demonstrate the skills you've gained in the lessons. The pleasantly tense excitement of the performance and the sense of fulfillment it creates are invaluable.