Biography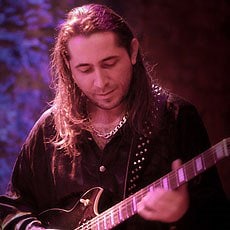 Nurkan Renda was born in Ankara – Turkey in 1975. He studied classical guitar at Bilkent University between 1993 and 1999. He then attended to the Tonmesiter's Master Programme at Istanbul Technical University MIAM . He switched to classical guitar again after 1.5 years of studying audio engineering and had his master's degree on classical guitar in 2003. During his academic studies, he took part in many recording sessions and concerts throughout Turkey for names like Sertab Erener, Nil Karaibrahimgil, Tarkan, Burcu Güneş, Nazan Öncel etc. as a session player. He produced and composed several TV jingles and wrote music for several theatre plays and shows alike as well.
He produced Gülden Gökşen's "Güldencaz" album which was released from the label "Alamet-i Farika" in 2004.
He is currently working on several projects, keeps on recording, playing, producing and teaching in Istanbul.