Yamaha Music Franchise Opportunity in Malaysia
Yamaha Music Franchise Opportunity in Malaysia
A brief history of the Yamaha Music Education System, from its origins in the 1950's to the present day. Over this time, many lives have been touched by the joys of making and teaching music.
The first Yamaha Music School began in the mid-1950s in Japan under the direction of Mr. Gen'ichi Kawakami, the president of Nippon-Gakki Company, Ltd. (now called Yamaha Corporation). Mr. Kawakami believed his company was responsible not only for making a quality product, but also for teaching customers how to use the product. He created and developed innovative teaching techniques and promoted Yamaha music education and music popularization activities internationally.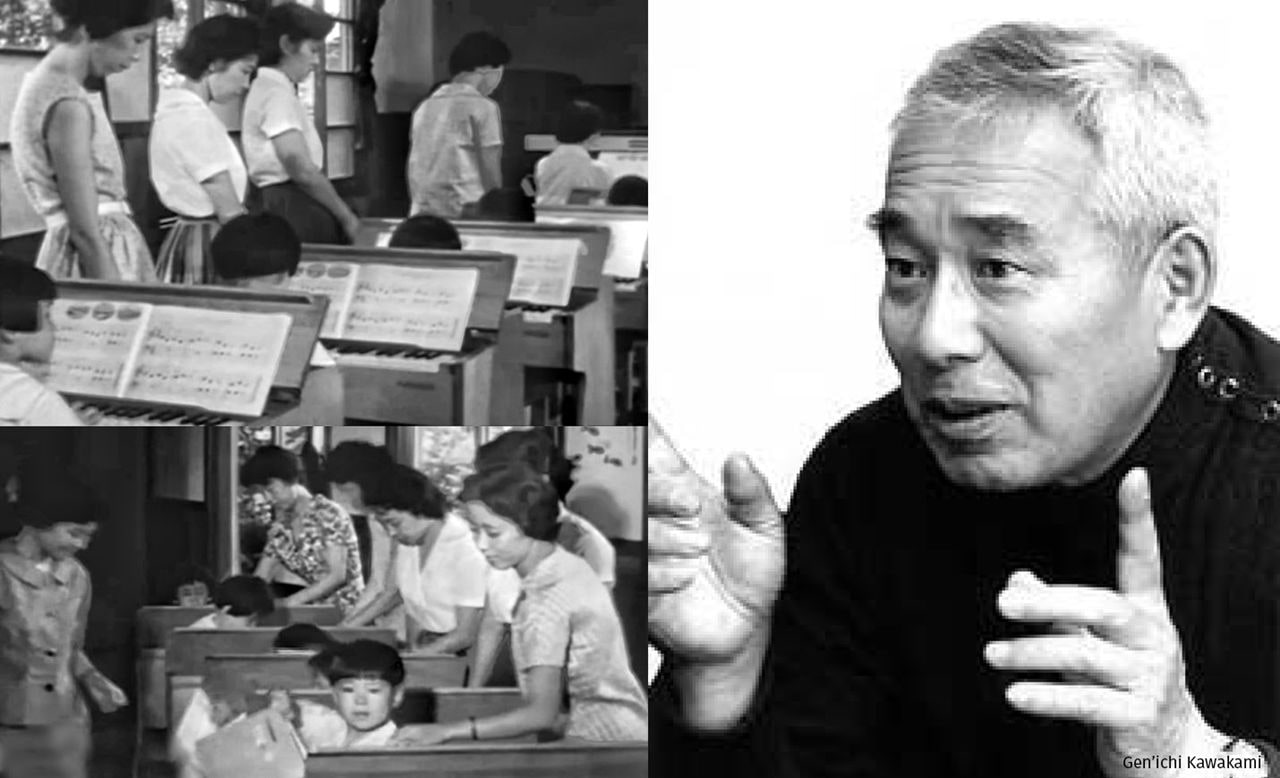 It is a proven music education system with over 50 years of track record.
The Yamaha Music Education System provides music education through courses designed for a broad range of students, including children, youths and adults, from beginners to those who wish to acquire a high-level of music ability.
Over 6 million students around the world have studied at Yamaha Music Schools. Based on over 50 years of experience, the Yamaha curriculum is:
Fun
People in 44 countries around the world enjoy their lessons at Yamaha Music School! Based on cutting edge know how, Yamaha's curriculum introduces people of all ages to music in group lessons with their friends, where through age appropriate activities, images, songs and experiences, they develop a love of music.
High Quality
Yamaha Music School graduates include millions of music makers, teachers, performers, and professionals worldwide. The approach and the student textbooks and materials are widely regarded by educators as the best available.
Comprehensive
Yamaha's method cultivates musical ability, creativity, and a love of music. Students learn to hear, play, read, understand, and appreciate every aspect of music. As they advance, children study performance, improvisation and composition. For adults, the Yamaha method offers a relaxing, non-threatening environment enabling them to realize their life-long dream of learning to play the piano.
Beneficial
Research has shown time and again that intellectual, emotional, and physical development is positively and deeply impacted by music study. Yamaha Music School encourages the development of a healthy mind, body and spirit.
Why Choose Yamaha Music Franchise
1. Established Worldwide
For over 50 years in 44 countries, Yamaha Music has turned potentials into professions, and dreamt dreams with every prodigy that has come our way. With more than 6 million graduates worldwide, our internationally recognized music schools have dominated the local scene in Malaysia since 1972. Besides music education, Yamaha is also one of the world's top makers of musical instruments, such as Pianos, Digital Pianos, Electone, Keyboards, Guitars, Drums, Wind and String instruments, as well as Audio Products.
2. Ongoing Support
Franchisees are never alone on their journey as continuous support and training will be provided. There will be various platforms organized by Yamaha Music Malaysia for instructors to continue to learn from one another such as regional and/or national Yamaha Music events, meetings, trainings and study trip.
Frequently Asked Question
Q. How much do I need to invest to start a Yamaha Music School?
A: The initial set up cost of a new Yamaha Music School ranges between RM400,000 – RM500,000 depending on the size, its location, renovation cost, studio equipment & instruments and Franchise fees. An average of 1,300 square feet is required for a Yamaha Music School.
Q. What kind of support will I get?
A: We will provide you with continual support in all areas including staff and teacher training, seminars and promotional materials to support school activities to help ensure the growth of your Yamaha Music School. We will inform you of any updates and support with the latest promotional materials. We will maintain close communication with our business partners, through email and direct communication with our franchise support team members. The goal is to keep you notified of all recent developments in our music educational program.
Q. How do I get students and teachers to my music school?
A: We will provide you with a marketing plan for your chosen location once your business plan has been approved and you will be invited to attend the Operation Orientation & Training Program. Marketing plans to attract students & teachers may vary depending on the location of the planned Yamaha Music School.
Q. How are the available locations selected?
A: We believe in providing greater accessibility for students to our Yamaha Music School. As such, we will evaluate the opportunity in locations nationwide.
Application Process
Business Operation Process
BE YOUR OWN BOSS!
Fill in the form below and we will get in touch with you.
Yamaha Music Franchise Opportunity in Malaysia