Performing Arts Center & Theater
Performing Arts Center & Theater
Performances That Connect with The Entire Audience
The theater is a performative space where actors and artists express themselves and captivate their audiences with their passionate performances. To fully convey what a performer wants to express to an audience, you need superior sound design and a flexible audio system that accurately meets the demands of your theatrical environment.
By combining the know-how gained from over 120 years of manufacturing instruments and audio equipment, as well as enhancing hall acoustics with cutting-edge technology, Yamaha has achieved uncompromising sound quality, usability, and reliability in all of our audio lineups. We also understand how important it is to reach everyone in the theater—from the stage to the back rows of the balcony—with consistent high-quality sound and performance. Equipped with comprehensive functions, flexible connectivity, and advanced control functions, Yamaha sound solutions provide operators and engineers with comfortable and reliable operating environments to take your theatrical audio experience to new heights.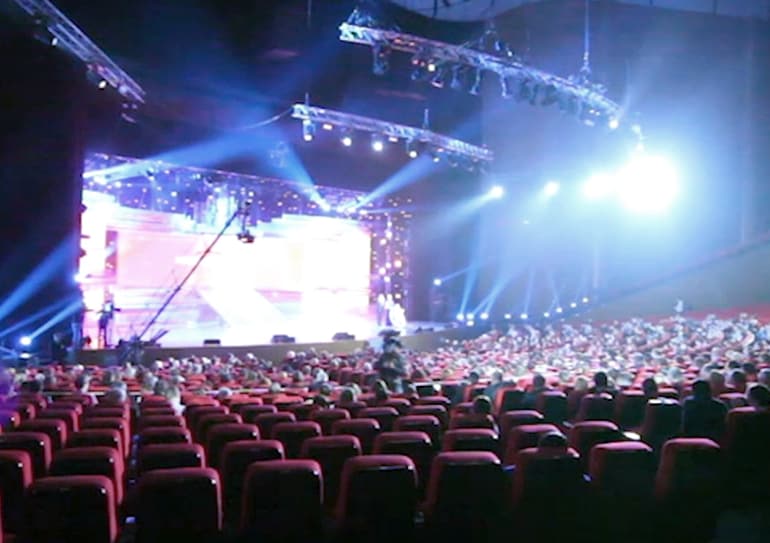 Natural sound that fully conveys artists' passion
The starting point for reproducing a creative, emotive sonic performance is crystal-clear audio. Yamaha's philosophy that forms the foundation of our mixer design is for the artist's expression to be captured with all its natural rawness and nuance, then enhanced or colored creatively by the engineer, and output in vivid, high-fidelity sound through our industry standard loudspeakers. By selecting the mixer and speakers from our extensive sound reinforcement lineups that best suit the acoustic properties and dimensions of your theater, you will be able to deliver powerful, natural performances to every person in the venue.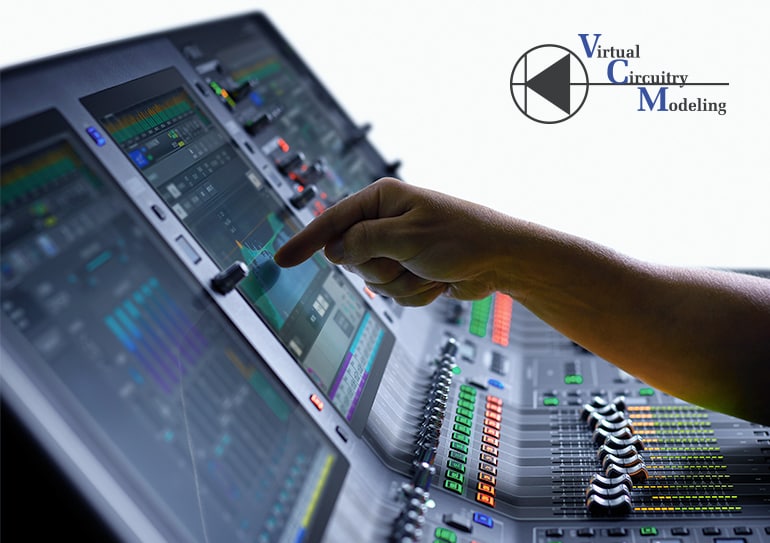 Advanced audio processing technology to meet the demands of varying performances
Advanced audio processing technology is crucial to optimizing sound to meet the regularly changing requirements for performers in theaters and performing arts centers. Our audio products offer a wide range of functions that leverage signal processing technology to further refine artists' performance, such as high-quality plug-ins based on VCM (Virtual Circuitry Modeling)— a cutting-edge modeling software technology developed by Yamaha. Although the audio environments of theaters and performing arts centers vary in size and acoustics, Yamaha products offer functions that enable you to make detailed adjustments to tailor your system to your specific space to deliver crystal-clear sound throughout.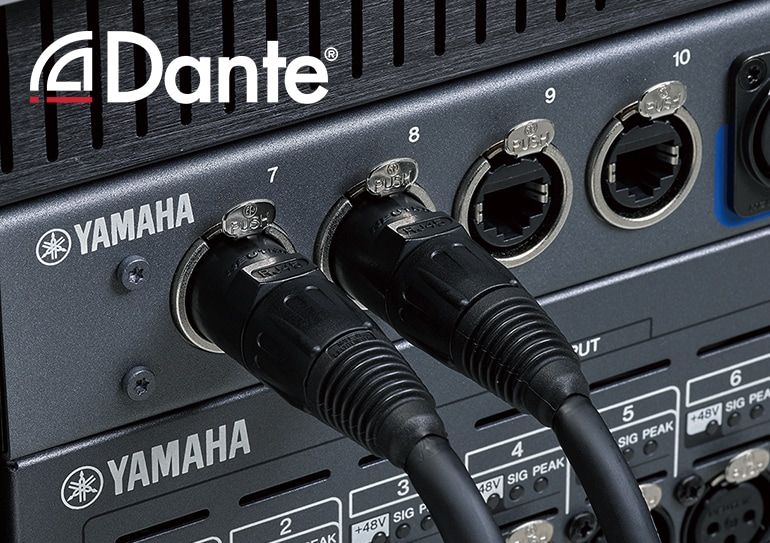 Networks that enable highly flexible routing
Theaters comprise a variety of spaces with various uses, such as the stage, dressing rooms, and audience seating, and audio signals must to be shared between each space to meet needs in terms of both venue operations and the performance. These needs can be met simply and flexibly with audio networking technology. Yamaha was one of the first to adopt Audinate's Dante™, the industry standard in audio networking technology, which allows you to combine a variety of compatible products and route audio in flexible configurations, while using the remote and monitoring functions on the mixer's custom control panel to make operation simple and easy to understand.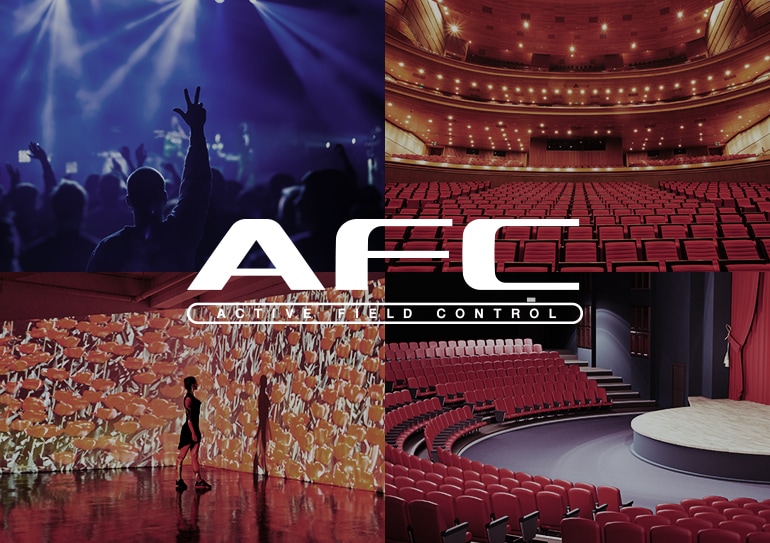 Immersive audio solutions that take you deeper into the performance
AFC (Active Field Control) immersive audio technology was developed based on Yamaha's innovative spatial sound design and audio signal processing technologies. Two systems, the AFC Enhance sound field enhancement system that optimizes spatial acoustics, and the AFC Image acoustic image control system that allows users to flexibly control the position of acoustic images, are capable of producing optimal sound fields for the program or scene, and meet engineers' every need for creating complex, sophisticated sound.
Theater
This is a complete sound system that can service the main hall of a theater and its ancillary facilities. The main hall features a RIVAGE PM mixing system providing premium sound quality and outstanding operability, and also features dedicated functions specifically for theatrical performances. The main hall system is rounded out by powerful NEXO STM array speakers that deliver clear and consistent sound to the audience, while the ancillary areas rely on a matrix system featuring a DME7 processor for flexible routing and comfortable mixes of live performances, background music and more. All audio connections are redundant, providing the reliability and peace of mind that is crucial for performance-related applications.
Performing Arts Center & Theater