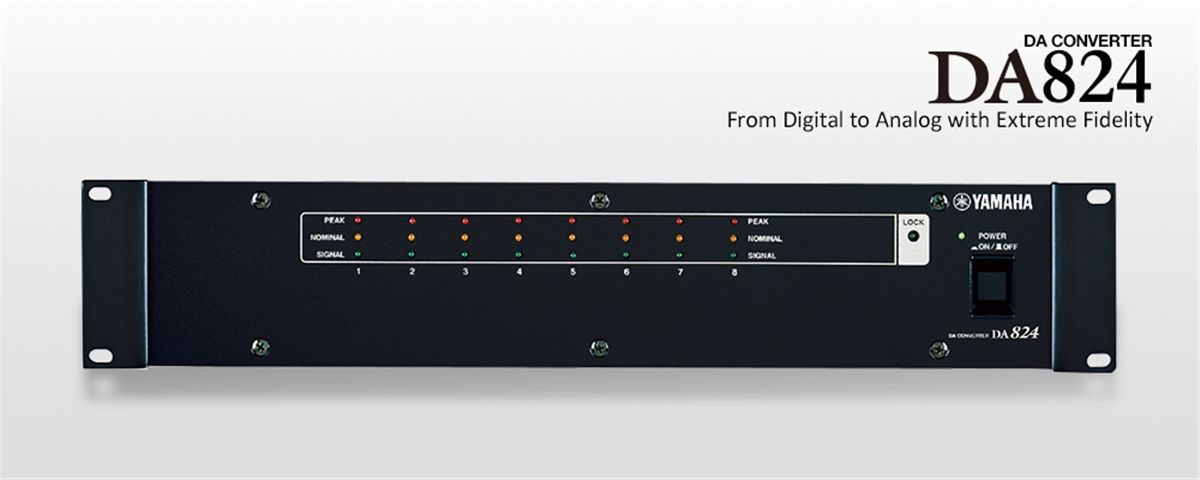 8-channel 24-bit DA Converter Compatible with a Range of Digital Audio Formats
The DA824 can operate in conjunction with other digital audio equipment or as a stand-alone converter. A Mini-YGDAI card slot allows it to connect to digital mixing engines, digital mixing consoles, or digital MTRs, providing a high quality back end for analog audio output.
Precision 24-bit DA converters deliver 8 channels of top-quality analog audio output.
High quality 24-bit digital-to-analog converters.
Balanced XLR and 1/4" phone jack output connectors.
Maximum +4, +15, +18, or +24 dBm output level individually selectable for each channel.
Expansion slot supports optional mini-YGDAI cards for AES/EBU, ADAT and TASCAM digital formta.
Word clock input and thru connectors.
Signal, nominal, and peak LED indicators.
The colors and finishes shown may vary from those on the actual products.