MONTAGE Connect
What is MONTAGE Connect?
MONTAGE Connect is a convenient tool which lets you transfer data between your computer and the MONTAGE. Song data created on the MONTAGE can be transferred to your computer and the Performance data edited on the MONTAGE can be saved as a file (.X7B) on the computer.
MONTAGE Connect, based on Steinberg's VST3 technology, works as a VST3 plug-in with the Cubase series. The MONTAGE Connect also works as the same way as other VST instrument software, allowing you to save the edited settings of the MONTAGE, or use them for another project.
MONTAGE Connect also works as an AU plug-in. For AU compatible DAW software, refer to the separate Release Notes.
It can also be used as standalone software.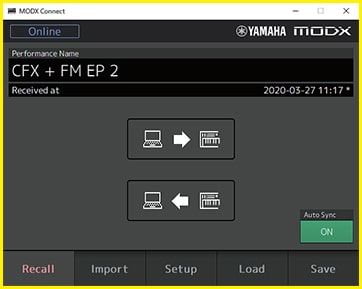 Transfer / Recieve bulk automatically
*When Auto Sync = ON

*All transfer operations are available only when MONTAGE Connect (on the computer) and the MONTAGE are properly connected via USB (ONLINE status).

Automatically stored to DAW project file
Automatically recalled when the file is opend

Just drag-and-drop to Import Song data from MONTAGE to DAW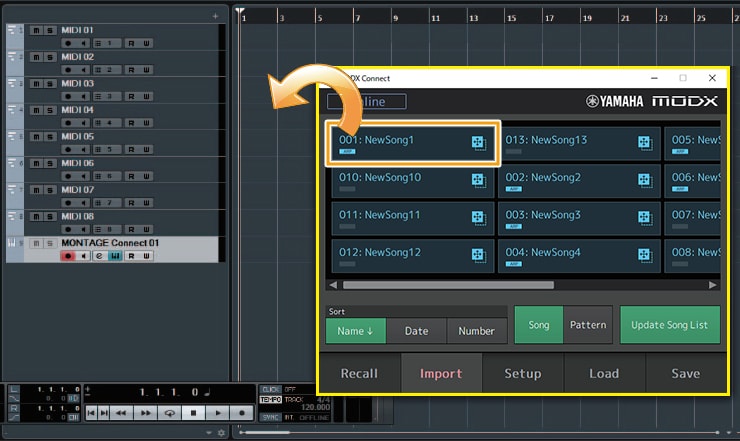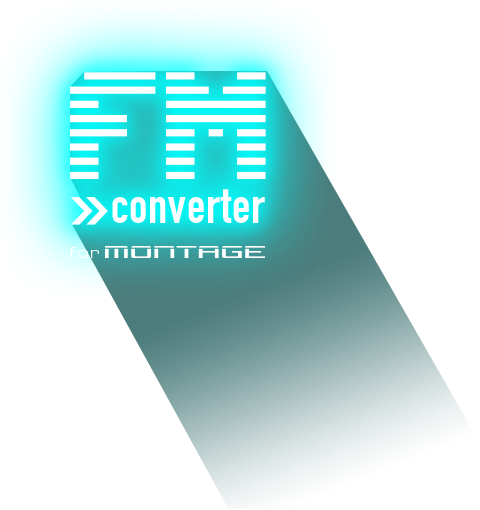 FM Converter for MONTAGE
The FM Converter Web App provide a mechanism for MONTAGE owners to convert their legacy FM libraries and onboard legacy product content to MONTAGE native User File Format.
Compatible models
Main Feature
Drag and Drop
You can Drag and Drop supported files onto the Drag and Drop box, or click the "Drag and Drop files here" box to select files.
WebMIDI Download
The user can connect any supported instrument to his Mac or PC via WebMIDI to convert internal contents directly.
Trial data for Drag and Drop
DX7's original ROM1

DX7's original ROM2
For more detail
Please download User Manual PDF