Yamaha Audio System Chosen For Moment Factory's Enchanted Night Walk In Shanghai
Yamaha Audio System Chosen For Moment Factory's Enchanted Night Walk In Shanghai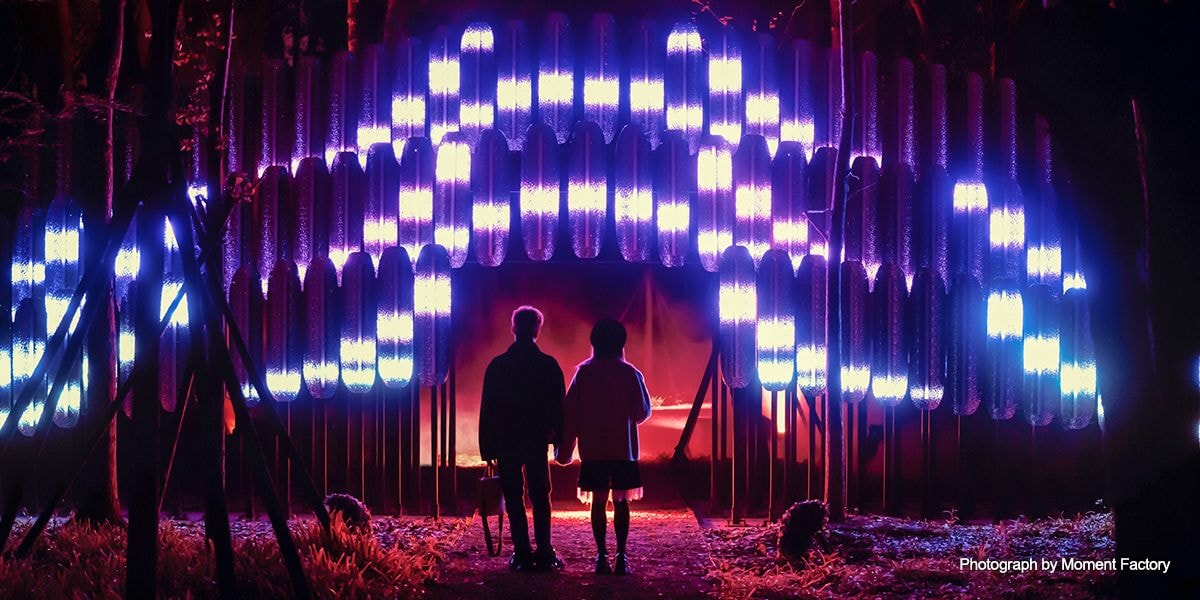 Moment Factory's Oriens Lumina is the company's 16th enchanted night walk experience and its first in China. Like the previous Foresta Lumina, Alta Lumina and Kamuy Lumina night walks in Canada, France and Japan respectively, it relies on a large Yamaha audio inventory.
Oriens Lumina is situated in the grounds of the Nine Trees Future Art Centre, in Shanghai's suburban Fengxian district. Inspired by elements of ancient Chinese mythology and old Fengxian traditions, an original storyline was developed in consultation with local experts. It has been brought to life by weaving sound, lighting, projection mapping and interactive elements together to highlight the natural surroundings, serving as a night time experience which complements events held at the art centre.
A large Yamaha inventory was specified for the project, which includes 126 VXS8 and 102 VXS5 two-way, surface mount speakers, powered by 15 XMV8280-D and nine XMV4280-D multi-channel, Dante networked power amplifiers. The audio system is managed by four MRX7-D digital signal processors, with two AIC128-D Dante accelerator cards installed in control PCs.
As with the recent Foresta Lumina, Alta Lumina and Kamuy Lumina installations, a Yamaha solution was chosen for its combination of audio quality, system flexibility and the reliability of equipment which is installed and used outdoors for several months.
As visitors are ushered along winding paths, experiencing local tales about five different energy sources, water, wood, fire, metal and earth, the experience gives audiences a taste of a new entertainment format, connecting the mythology of the past with the technology of today.
"The Yamaha systems for Foresta Lumina, Alta Lumina and Kamuy Lumina proved highly successful and, importantly, they were completely reliable in the challenging environment of outdoor installations," says Auriane Falieres, Moment Factory Director of Procurement.
"We have been very pleased to trust a Yamaha solution again for our prestigious Oriens Lumina installation in Shanghai. We are sure visitors will enjoy an exceptional interactive experience and we look forward to the prospect of working with Yamaha again in the future."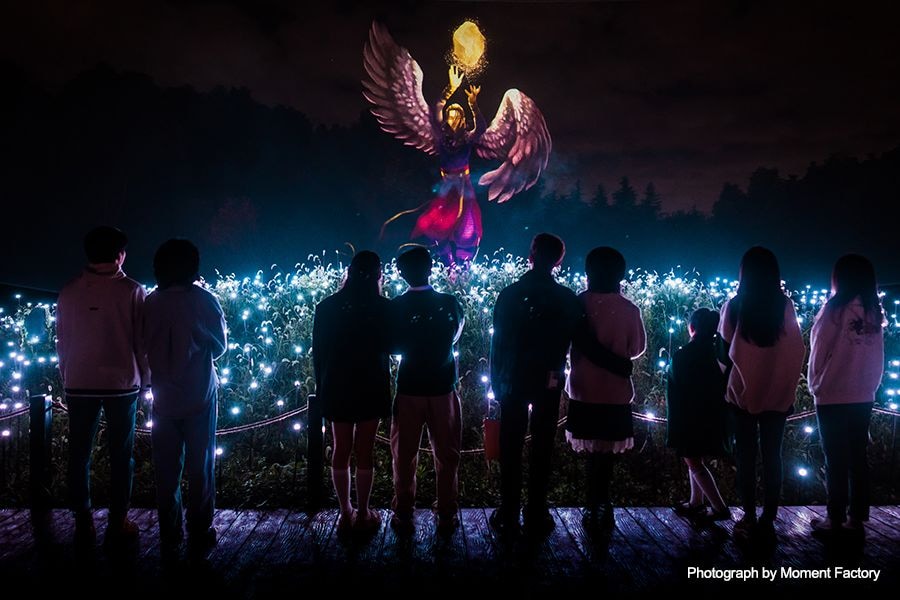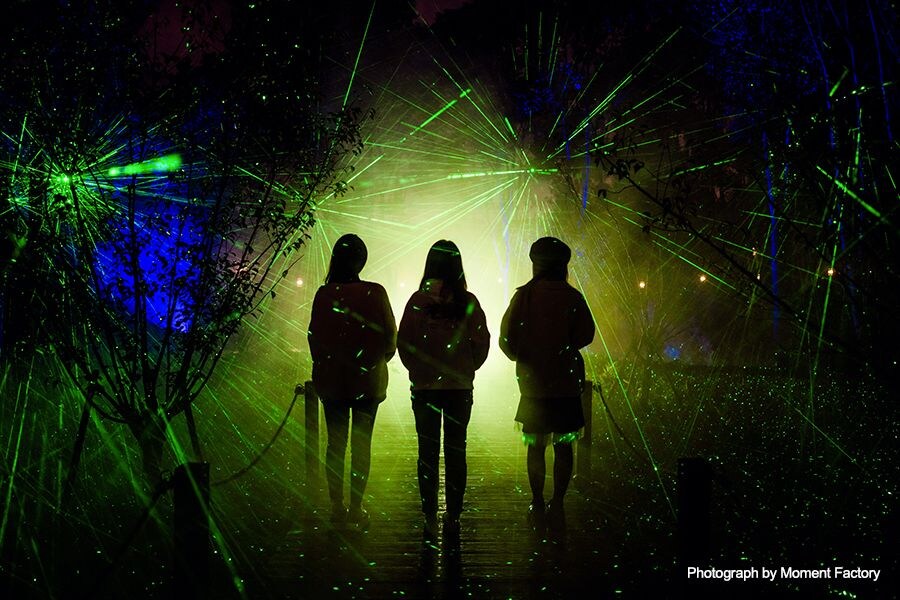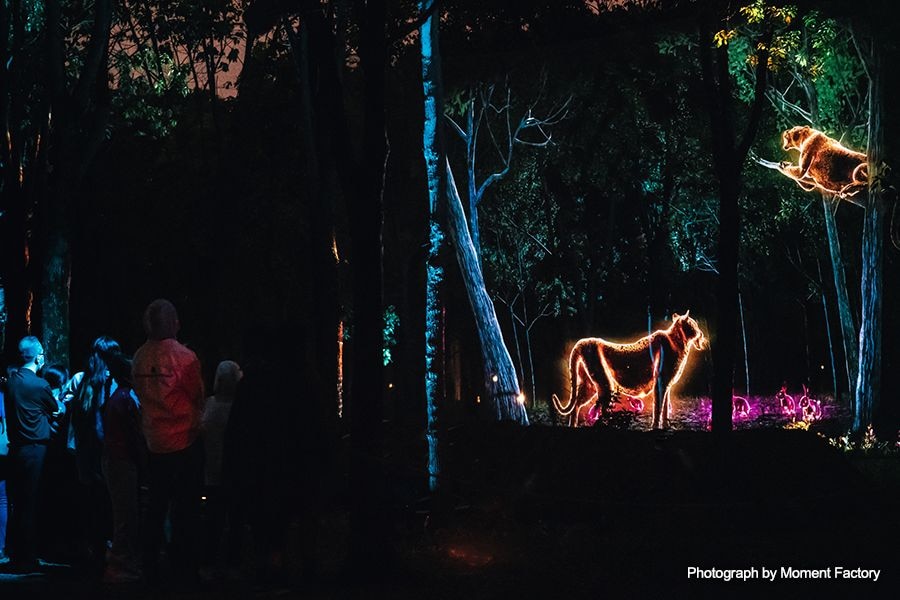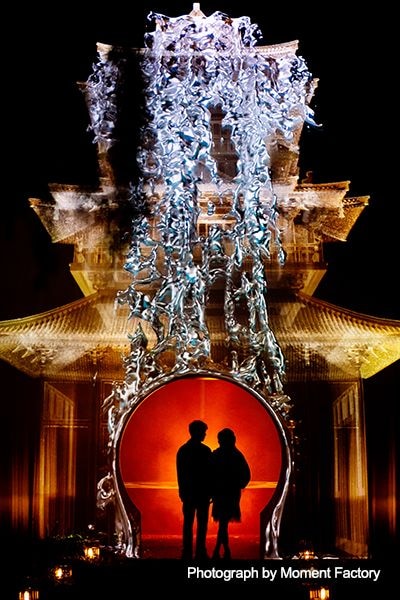 Yamaha Audio System Chosen For Moment Factory's Enchanted Night Walk In Shanghai