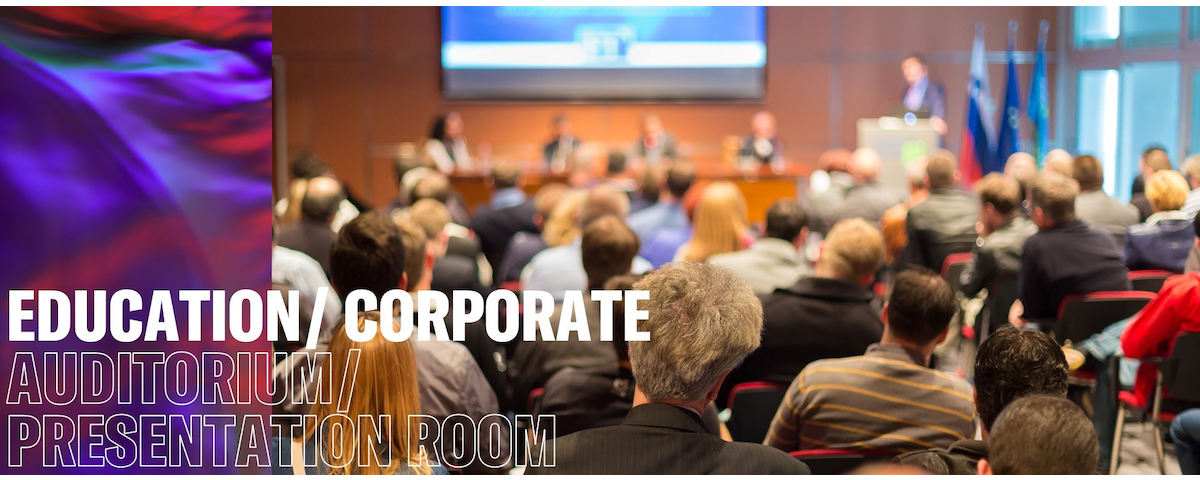 Connect effortlessly with our premium line of digital mixer. Connectivity on the go via Bluetooth.
Cater for audience up to 200-300 people depending on venue size.
16 Mic / 2 analog RCA pin stereo Line Inputs.
Can be record/playback channels via USB 2.0

System example: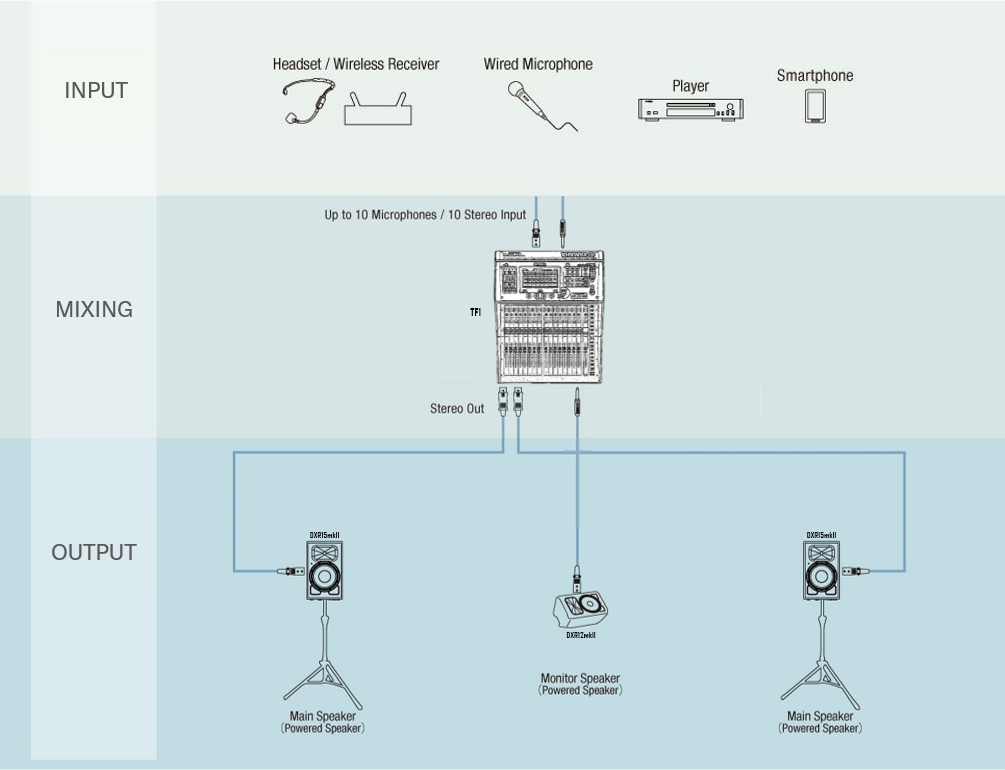 Light-weight and easy to use. With both wired and wireless connection. Seamless connectivity.
Cater for audience up to 20 people depending on venue size.
5 channels digital mixer ( 3 mono mic/ line + 1 stereo line)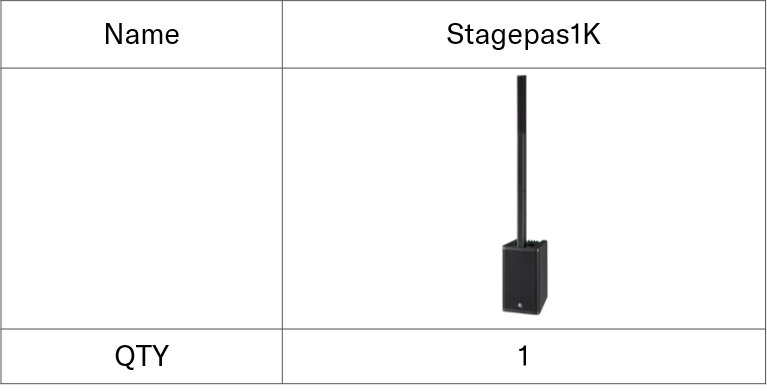 System example: